Luke Wilson Joins NFL Concussion Drama As Commissioner Roger Goodell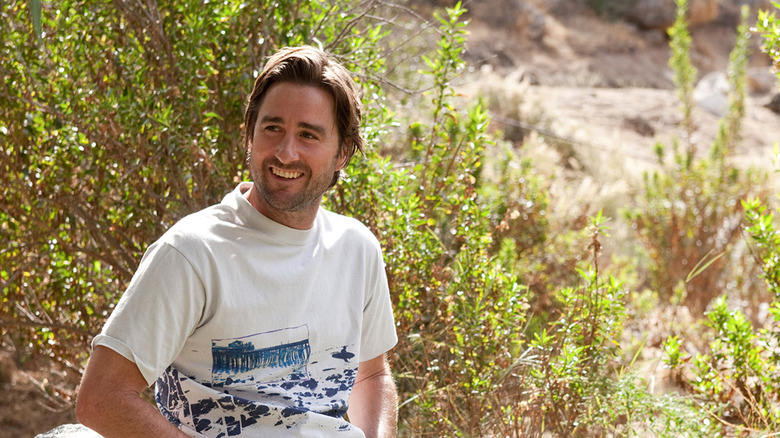 Luke Wilson is going all the way to the top of the NFL. He's in talks to play Roger Goodell, who's been in the headlines a lot lately for his terrible handling of the Ray Rice domestic violence scandal. But this isn't about that, it's about a different NFL scandal. Wilson will play Goodell in Sony's untitled concussion movie, joining Will Smith as the doctor who blew the whistle on traumatic brain injuries in football.
Climbing aboard with Wilson are David Morse and Arliss Howard. Alec Baldwin, Albert Brooks, Paul Reiser, and Gugu Mbatha-Raw were cast previously. Hit the jump for more on the Luke Wilson Roger Goodell casting.
Smith will topline as Dr. Bennet Omalu, a forensic neuropathologist who first uncovered the link between chronic traumatic encephalopathy (CTE) and football. His decision to go public casts an uncomfortable light on the price paid by pro athletes in impact sports, and by the powerful political, cultural, and corporate interests that drive the industry.
Wilson's Goodell is the incoming NFL commissioner who reacts by convening a summit to investigate the medical matter. (GQ notes Omalu was not invited to the event.) Eventually Goodell comes to acknowledge the connection between football and CTE, and donates lots of money to scientific research.
Morse will play former Pittsburgh Steelers center Mike Webster. It was an autopsy on Webster that led Omalu down the path to the CTE discovery. Howard has been cast as the NFL's chief neurologist Joseph Maroon.
Wilson is coming off of the indie drama The Skeleton Twins with Bill Hader and Kristen Wiig. His upcoming projects include the Chris Evans romcom Playing It Cool, Helen Hunt's Ride, and Kevin Connolly's Dear Eleanor.