'Martha Marcy May Marlene' Director Sean Durkin Heads To 'Little House On The Prairie'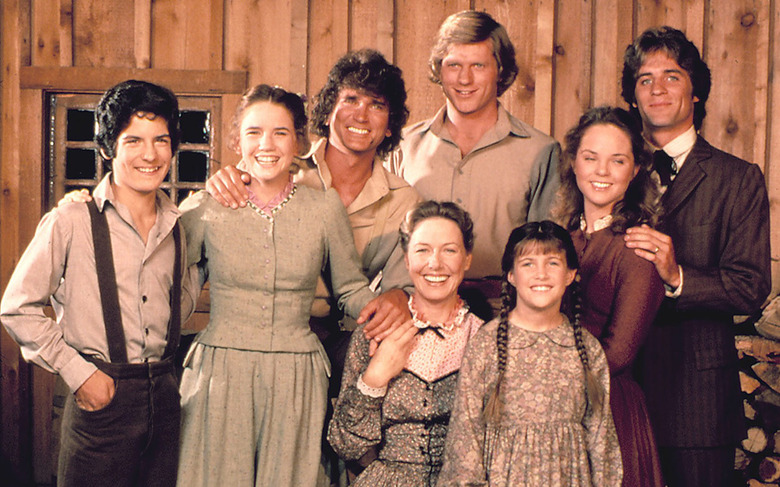 Martha Marcy May Marlene director Sean Durkin is heading back to the farm again, but for a very different type of story. He's entered negotiations to direct Little House on the Prairie, taking over after David Gordon Green fell away. Hit the jump for more on the Little House on the Prairie movie.
Other adaptations have included a 2005 miniseries that aired on ABC. The new Little House on the Prairie movie has been in the works for a few years already. Gordon climbed aboard in 2012 and as of this spring he was telling press he was envisioning it as "a John Ford movie, kind of in the great western genre." It's unclear why he has since dropped out.
The Little House on the Prairie movie is set up at Sony with Scott Rudin producing. The script comes from Abi Morgan, who penned Shame, The Iron Lady, and most recently, The Invisible Woman. Not exactly the kind of credits that scream "wholesome family-oriented movie," but people contain multitudes.
Durkin won raves for his feature filmmaking debut Martha Marcy May Marlene in 2011 but hasn't helmed another movie since. (Though he has been linked to a Janis Joplin biopic starring Nina Arianda.) Instead, he has been directing the British drama series Southcliffe, which aired on Channel 4 last year.
As with Morgan or his predecessor Green, his resume isn't an obvious fit for a Little House on the Prairie movie. While a good portion of Martha Marcy May Marlene took place on a farm, it was a dark psychological thriller about a cult. But maybe he and Morgan will offer a fresher take on the material because they're such unexpected picks. Or perhaps, the way current movie trends are going, Rudin is trying to put together a gritty reboot. (Note: That last part was a joke. For now.)