Jennifer Jason Leigh Joins Quentin Tarantino's 'The Hateful Eight'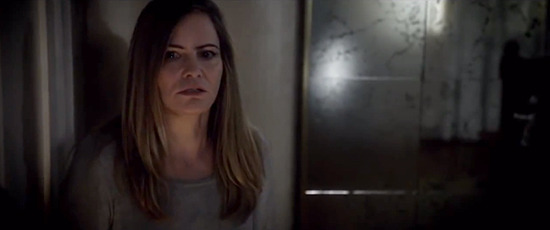 So far, info on the cast for Quentin Tarantino's The Hateful Eight has been little more than speculation. While we have a good idea that actors such as Samuel L. Jackson, Kurt Russell, Tim Roth, Michael Madsen, and Walton Goggins will have roles in the film, thanks in part to their participation in the live-read of the script, nothing has been officially revealed. Now for The Hateful Eight Jennifer Jason Leigh is set as the first official cast member. She'll play Daisy Domergue, a woman wanted for murder who begins the film in the clutches of a bounty hunter.
The Wrap has news of the casting, and also says that Bruce Dern is set for the cast. (He was another expected player.)
Set in Wyoming during a tough winter after the Civil War, The Hateful Eight begins in a stagecoach carrying a sheriff, two bounty hunters and the prisoner to be played by Jennifer Jason Leigh. (For the record, the bounty hunters will likely be played by Jackson and Madsen, and the sheriff by Goggins.) Those four, along with the coach driver, hole up in a haberdashery to wait out a blizzard. There, with three other characters on hand, tensions quickly rise until things get well out of hand. None of the characters are heroes — there's a reason this one is called The Hateful Eight.
The Weinstein Company is backing The Hateful Eight, and shooting will commence in Colorado in December. A holiday 2015 release is planned for Tarantino's new Western. And the film is shooting in 70mm which should be an interesting thing to see. If this was more of a landscape film we'd know what to expect, but since this film largely takes place inside two rather confined spaces, the coach and the store, this will be one of the more unlikely 70mm westerns.
Leigh's next film is Amityville: The Awakening (above) another Weinstein-distributed picture.