Star Wars Bits: Episode 7 Jedi, Joel Edgerton Up For Uncle Owen's Return, Rebels Producer Simon Kinberg, Simon Pegg, Clone Wars, LEGO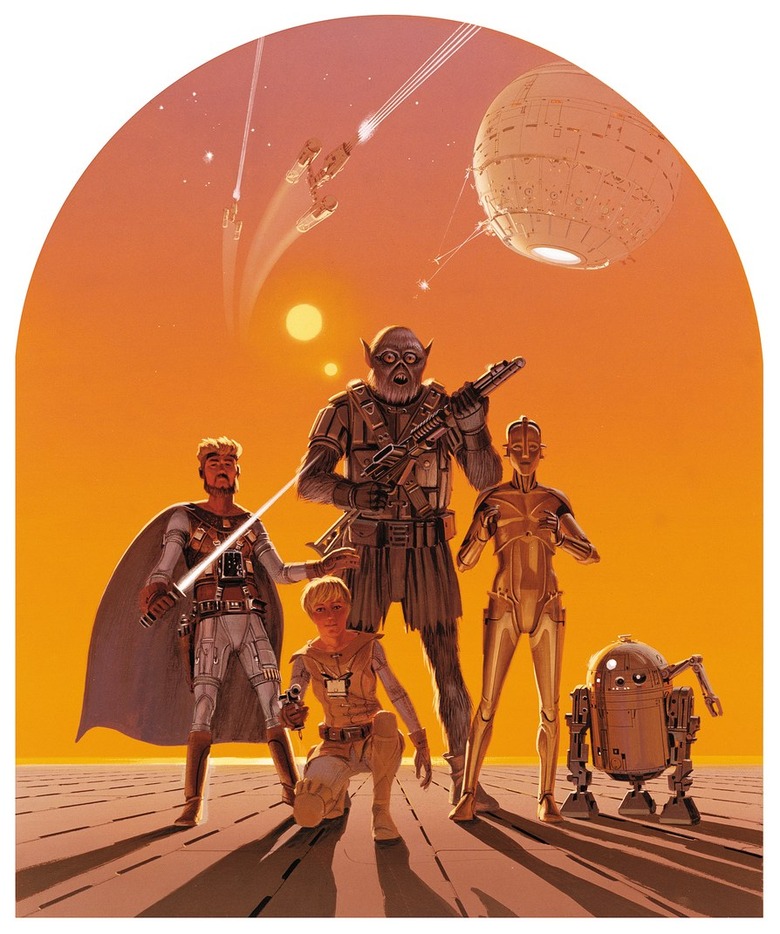 We may receive a commission on purchases made from links.
In today's edition of Star Wars Bits:
Star Wars: The Clone Wars: The Lost Missions is coming to Blu-ray, see the cover art, find out information about the release and when to expect it.
What can we expect from the Jedi in Star Wars Episode VII?
Joel Edgerton is interested in returning as Uncle Owen if they actually make a rumored Obi-Wan Kenobi spin-off film.
The third installment of an in-depth interview with Star Wars Rebels producer Simon Kinberg.
Simon Pegg's observation on the generational gap of the Star Wars trilogies thus far.
An early preview of 16 new Star Wars LEGO sets
All this and more, after the jump.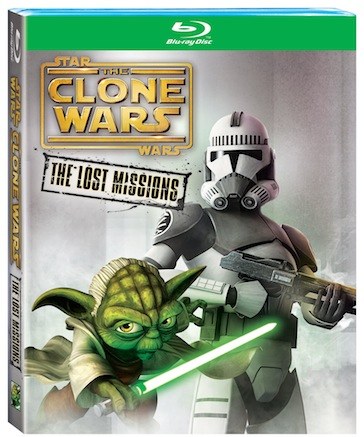 Star Wars: The Clone Wars: The Lost Missions will be released on Blu-ray on November 11th 2014. You can preorder the release now on Amazon for 30% off the msrp. The official synopsis follows:
Against a backdrop of ever-shifting loyalties, uneasy alliances and ancient hostilities, the conflict between the Republic and the Separatists ramps up, setting the stage for Darth Sidious' ultimate act of treachery against the Jedi. In these uncertain times, some of the deepest mysteries of the light and dark sides of the Force are revealed as an intrepid clone trooper uncovers a shocking conspiracy, Anakin Skywalker's closest relationship is tested to its limits, and Master Yoda makes a discovery that could forever change the balance of power in the galaxy.
The release features:
Never Before Seen 16-Minute Documentary Covering All Six Seasons
Four additional story reels from "The Lost Missions" Season (Blu-ray only)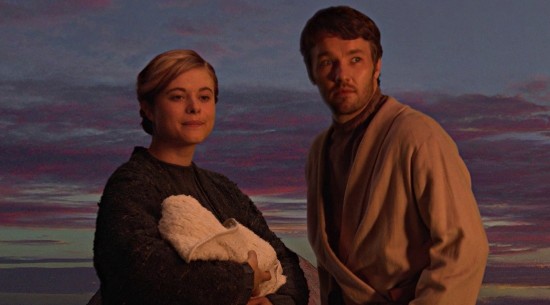 Warrior star Joel Edgerton got his start in the Star Wars prequels playing young Uncle Owen. The actor was recently asked if he would want to reprise the role if Disney actually makes a rumored Obi-Wan Kenobi spin-off film. Here is what he said:
"Well then I definitely have to be there, right? Or they're gonna get someone else? Am I too old for that now?"
Superhero Hype: It's interesting, in the original '77 movie Owen's got a bit of chip on his shoulder about Obi-Wan. "That wizard's just a crazy old man." Yet at the end of Episode III it seems like they're cool. Clearly something happened between III and IV to sour those two...
Yeah, there's great drama there and I should be involved. Actually, when it was first mentioned to me today I thought, "Ooh, that sounds cool." I think what's going on in London right now sounds cool, 'cause I reckon [J.J. Abrams] is a great keeper, he's sorta proved himself to be a great shoemaker, the great reboot master. I think he's excellent at story and he's excellent at character and bringing new faces to the screen as well as old. I don't believe if you were gonna reboot "Star Wars" or tell new stories was to fill it with ultra-famous people. I love the way he cast it, Adam Driver, Oscar Isaac, but then a bunch of people that you hardly even know.
Read the whole interview on SHH.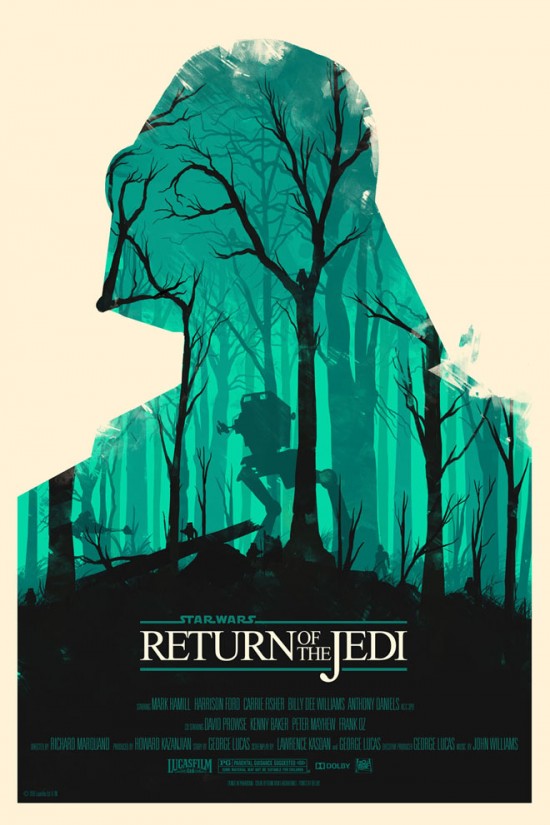 What can we expect from the Jedi in Star Wars Episode VII? StarWars7News explores that question through a variety of sources. First up, this quote published by secrethistoryofstarwars.com:
In 1980 Lucas revealed to Time magazine that the sequel trilogy would revolve around "the rebuilding of the Republic," and in 1983 stated to that magazine that thematically it would be about "the necessity for moral choices and the wisdom needed to distinguish right from wrong,"
And then the more recent statement by my colleague Drew McWeeny:
"I can say today that I'm feeling more confident about Episode VII than I've ever felt before. And part of that is that I think the story they've created is a really interesting way of both steering directly into the nostalgia people have for the first three films, but also shattering that nostalgia by showing that much of what we've held onto — the characters and the universe — we have to let go. One of the things that you should expect is the Jedi ABSOLUTELY have a major role in this next trilogy, but it may not be the role that we expect. The events that we've seen in the other films have definitely taken a toll in terms of how the universe of Star Wars sees the Jedi and how they see them as an active force. I think it's safe to say that they are not considered a pure, good thing anymore and that Jedi in general are going to be a very interesting, difficult topic in the new films. I think that anything we've already seen in these movies we should be prepared to let go of because I don't think they're covering the same ground. It's a very, very exciting moment to be a Star Wars fan in general."
I'm not sure if Drew is guessing or if he actually knows something about what we can expect, but he's a smart guy and either way I'm betting he's right.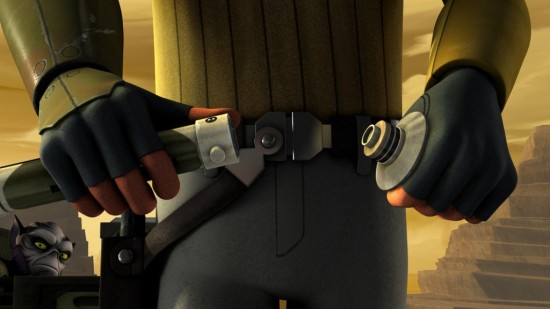 And StarWars.com has published the third installment of their in-depth interview with producer Simon Kinberg talking about the new Star Wars Rebels animated series. Here is a small excerpt:
StarWars.com: A lightsaber that disassembles is maybe the coolest thing ever. ... Where did that idea come from?
Simon Kinberg: If I remember right — you know it's so hard to know which idea came from who, because it really has been a group effort — I know that the notion of a lightsaber that dissasmebles was a lightsaber that one could wear in disguise. That in a world post-Order 66, where being a Jedi is having a death sentence hanging over you, how do you carry a lightsaber in a relatively concealed manner? That was part of it. The other part of it was more character-based and what it says about Kanan: that he struggles with his identity as a Jedi. Partly because of what happened in the past around Order 66, and then partly because he never got a chance to fully see through his education as a Jedi. So, from a character perspective, it seemed like, what's a way that we can express that he is not a sort of complete Jedi? And breaking down his lightsaber seemed like a neat way to do that.
StarWars.com: That's really interesting. Like you say, if you look at the timeline, he would have been a Padawan during Order 66. So, it's a strange dynamic, that he didn't finish his training and now he's taking on an apprentice.
Simon Kinberg: Well, it's something we really explore a lot on the show. The legacy of that moment in his life, the fact that he didn't finish his education, and what it means to be a Master who himself still has a lot to learn. And in a way, Ezra becomes an opportunity for him to teach, but also an opportunity for him to complete his learning. Ezra forces and challenges things for Kanan that he would maybe have not had to explore, if not for this new Padawan coming in to his life. So, it's a huge part of the show, and it's a big part of Kanan's identity.
You can read the entire third part of the interview on StarWars.com.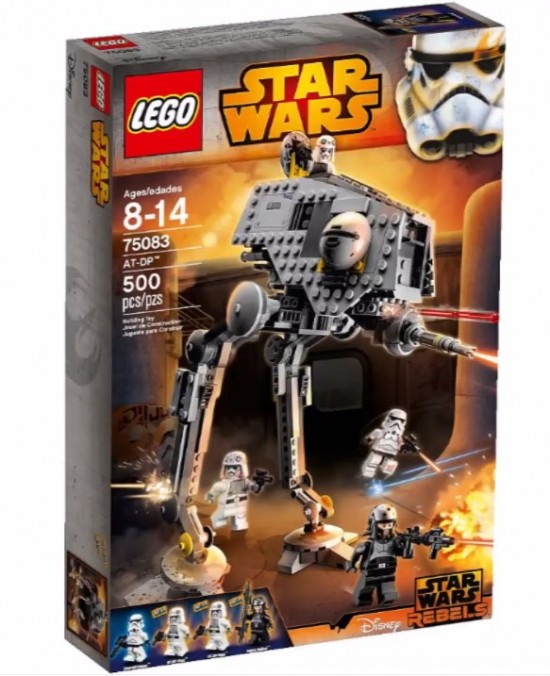 FlickeringMyth has learned that we will see 16 new Star Wars LEGO sets this winter between the LEGO Star Wars and Star Wars: Rebels series, "featuring vehicles from all corners and time periods of the Star Wars universe and some newly redesigned Stormtroopers, Shadow Troopers, Tusken Raiders, Wookies, the Star Wars: Rebels Inquisitor, and more!"
When Star Wars Episode VII comes out, the amount of time between 1 & VII will be equal to the time between VI & I. It's been 16 years, Tim!!

— Pegg News (@simonpegg) October 4, 2014
Last up, lets start with an observation that actor and Star Wars fan Simon Pegg made on twitter, embedded above. This observation makes me feel really old, but also further reinforces just how many generations of Star Wars fans we might expect at the movie theater when Star Wars Episode VII opens in 2015!