Paul Feig Wants To Make 'Ghostbusters' As A "Really Scary" Full Reboot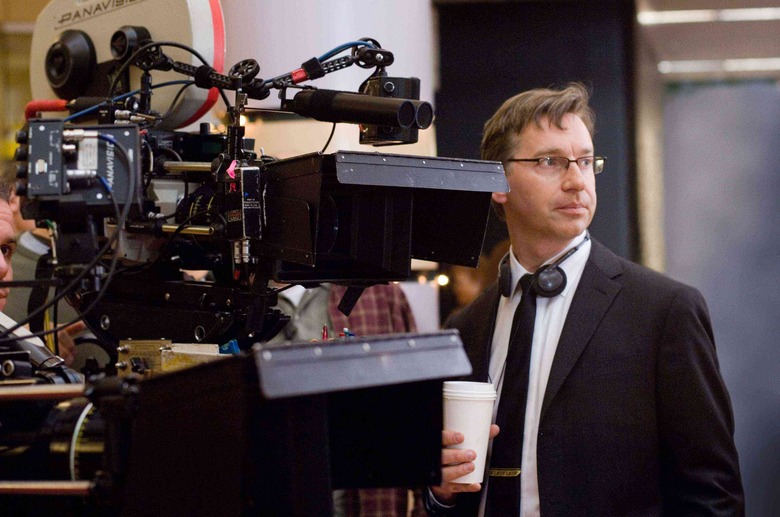 Paul Feig (Freaks & Geeks, Bridesmaids) is really making the new Ghostbusters film, and it won't be a sequel featuring the classic cast. Instead, he's got the idea to reboot the story entirely, focusing on a new and likely all-female team of Ghostbusters. The Heat screenwriter Katie Dippold is co-writing, and they're already at work putting together a script.
There are still many questions about this new Paul Feig Ghostbusters. (Not least is "what will it be called?" That isn't answered, but given the reboot angle, Ghostbusters III doesn't seem appropriate.)  The director has given a big interview in which he at least addresses many of those questions, even when he can't give outright answers. One thing that should be of interest is that Feig really emphasizes the idea of making something that is scary as much as it is funny. 
has a long interview with Feig, and we'll quickly break down a few bits that are of the greatest interest. Read the full piece for a lot more detail.
First up, I've seen some back and forth over whether or not this would be an all-female team, but that's precisely the deal:
My favorite thing to do is work with funny women. I was like, what if it was an all female cast? If they were all women?  Suddenly, my mind kind of exploded: that would be really fun... For me there's so many ways I can go with this because there are so many funny women that's going to be the hardest thing to narrow down is who to put in. I've got a lot of ideas on that but nobody set in stone.
Actually, let's go further into that all-female team concept, because it is, as Feig implies, a big deal that shouldn't be a big deal.
I really cannot believe we're still having this conversation. Some people accused it of kind of being a gimmick and it's like, it would be a gimmick if I wasn't somebody whose brain doesn't automatically go to like, I want to just do more stuff with women. I just find funny women so great. For me it's just more of a no-brainer. I just go, what would make me excited to do it? I go: four female Ghostbusters to me is really fun. I want to see that dynamic. I want to see that energy and that type of comedy and them going up against these ghosts and going up against human detractors and rivals and that kind of thing. When people accuse it of being a gimmick I go, why is a movie starring women considered a gimmick and a movie starring men is just a normal movie?
Feig reveals that he's been more or less locked in since July, and that he pitched the idea to Katie Dippold at Comic Con and that "it was a done deal right in that moment." In talking about working with her, he gives us a good idea of what they want out of the movie.
Both she and I are obsessed with how do we make comedy really scary? The sequel to The Heat was going to be pretty scary and funny. Almost like in a Silence of the Lambs type thing but funny. I think funny people in peril and in danger is one of the best forms of comedy, and I really like things to play very real while funny things are happening. So that's what both Katie and I really want to do with this one is make it crazy funny but also you're scared at the same time.
Essentially we should expect to see an origin story that has that "scary and funny" punch.
I love the first one so much I don't want to do anything to ruin the memory of that. So it just felt like, let's just restart it because then we can have new dynamics. I want the technology to be even cooler. I want it to be really scary, and I want it to happen in our world today that hasn't gone through it so it's like, oh my God what's going on?
And what about bringing back any of the original cast?
So as far as I'm concerned, anybody wants to come back I welcome with open arms. It would just be in different roles now, but it would be fun to figure out how to do that.
Finally, Feig makes good emphasis on the nature of this film as reboot, or a new exploration of the classic idea rather than remake the original film.
Everything's got to live on it's own merits. It would be terrible if we just go, oh we're just doing an update where we use the same dynamic and scripts. If we just flop four women into the exact same personalities and roles as original, then that's lazy filmmaking on my behalf, and who wants to see that? I don't want to do a shot by shot update of a movie that existed. It's the difficult thing about remaking a great movie. So that's why we're not remaking a great movie. We're doing our take on it.