First Look: Will Smith And Margot Robbie In 'Focus'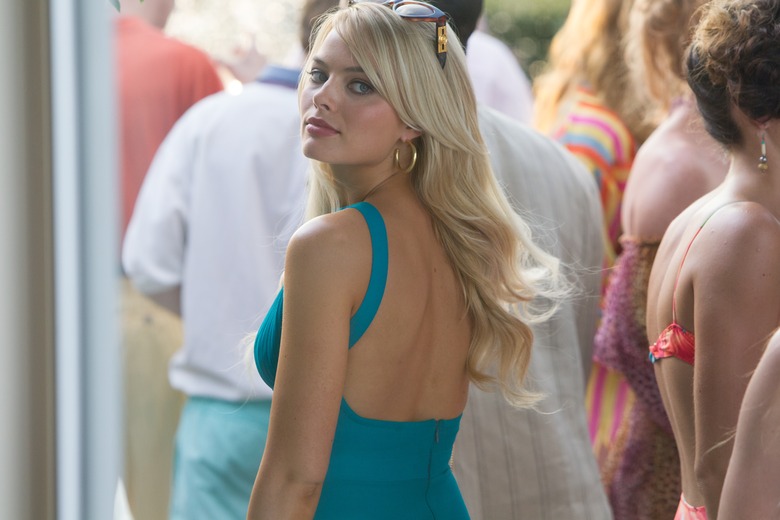 Will Smith's only role this year was a glorified cameo in Winter's Tale, but he'll be back next year with a much bigger part in Focus. Directed by Glenn Ficarra and John Requa (Crazy, Stupid, Love.), the "comedy-caper-love story" pairs him with Margot Robbie as two con artists with a complicated history. When they reunite a few years later, sparks fly once again.
Interestingly, Focus was originally set to star Ryan Gosling and Emma Stone, and then Ben Affleck and Kristen Stewart. So how do Smith and Robbie stack up against those other A-list duos? See for yourself with the first Focus images after the jump.
Smith plays Nicky, an experienced grifter who takes scrappy pickpocket Jess (Robbie) under his wing. They get too close for his comfort, and the relationship falls apart. When they meet again three years later, she's evolved into the kind of seasoned con artist that could throw a wrench into his plans. According to Ficarra, the question at the heart of the story is: "How do two people fall in love in a world where the truth is like currency?"
At this point, we haven't even seen a teaser so it's impossible to tell how this project will pan out. But the casting definitely sounds spot-on. Smith's charisma makes him a natural fit to play a con artist. As for Robbie, Requa admits they initially struggled to cast a female lead who could hold her own against Smith's strong personality. "But Margot walked in and just put everybody on their heels," he recalls. "When she walked out of the room, Will turned to us and said, 'Mmhm.'"
Focus arrives in theaters February 27, 2015. Rodrigo Santoro also stars.