Cool Stuff: More Big Hero 6 Art Posters From Poster Posse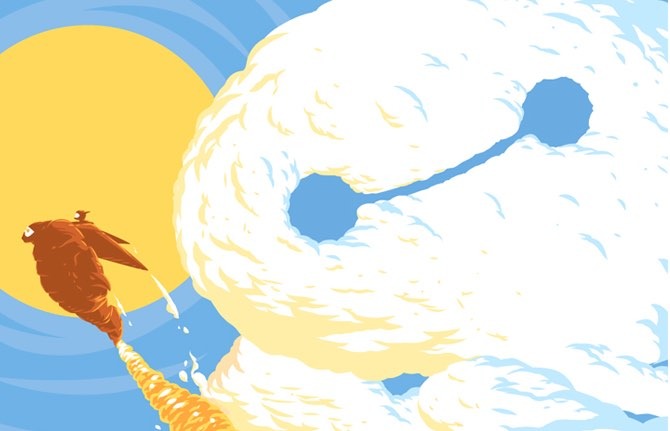 We've been featuring the Poster Posse on the site for a while now. As you know, they create a whole online art show worth of art for highly anticipated upcoming movies they're excited about. Past examples include Godzilla, Interstellar, Guardians of the Galaxy, X-Men: Days of Future Past and Pacific Rim. Blurppy has collected a group of great artists for PosterPosse, and we always love seeing their newest creations. Speaking of which, their next digital art show is for Disney Animation's Big Hero 6, which hits theaters next month. Check out the first and third batch of Big Hero 6 art posters after the jump.
Here are some of our favorite Big Hero 6 art posters created by Poster Posse: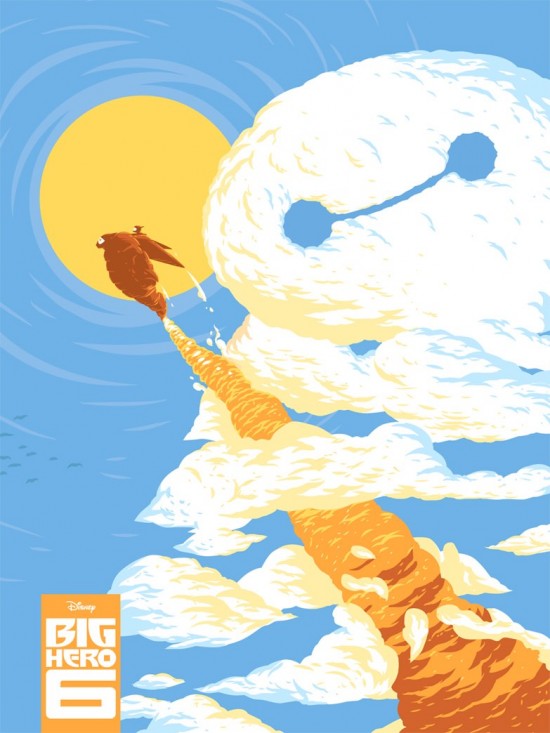 "Big Hero 6? By Florey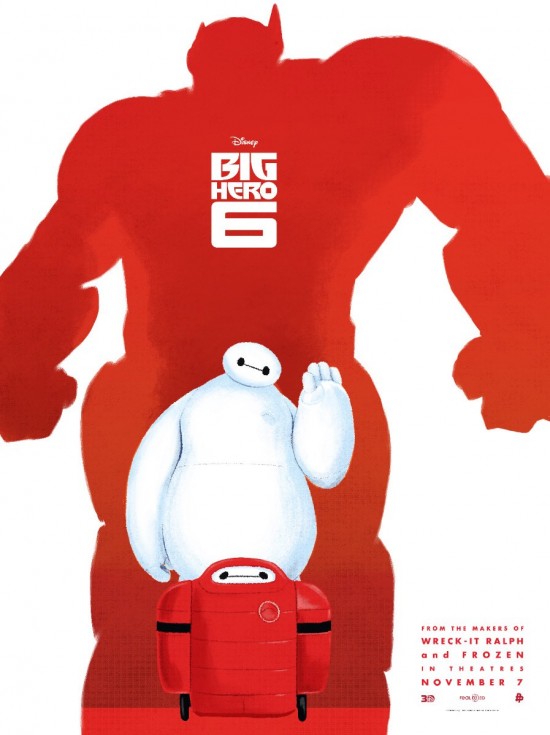 "Big Hero 6? by Andrew Swainson

"Big Hero 6? by Harlan Elam
"Big Hero 6? by Simon Delart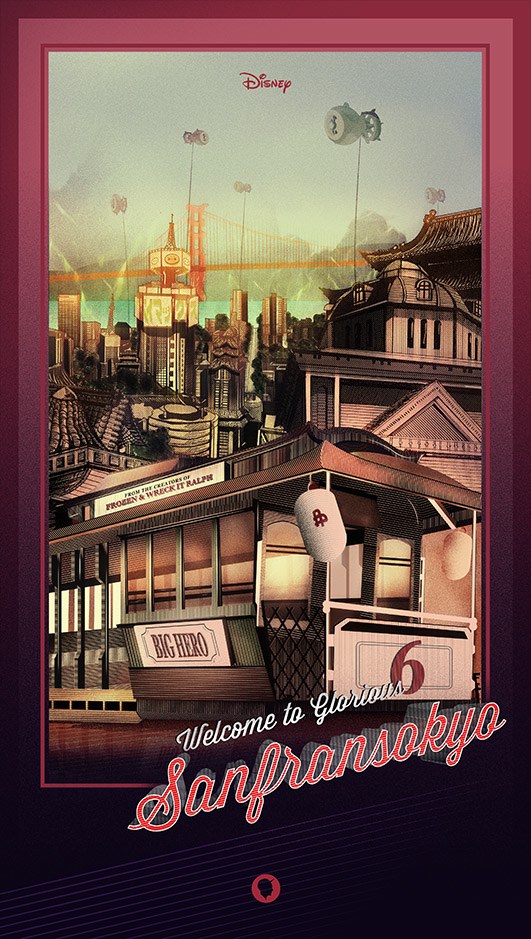 "Big Hero 6? by Luke Butland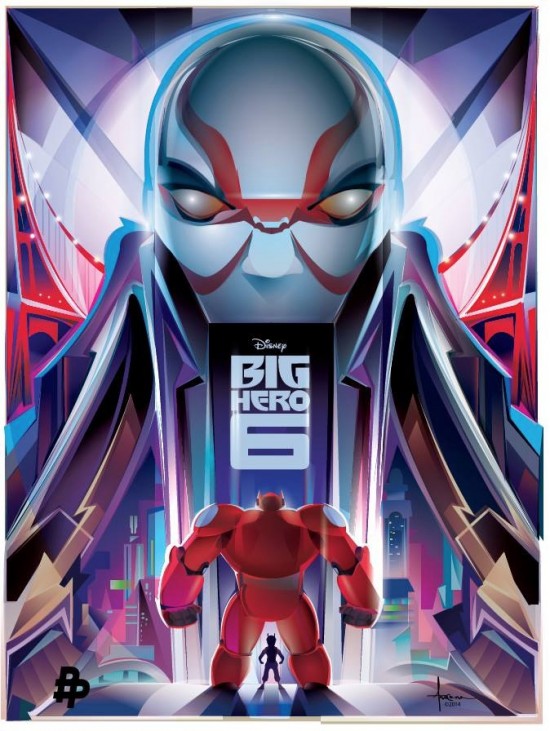 Big Hero 6 by Orlando Arocena – USA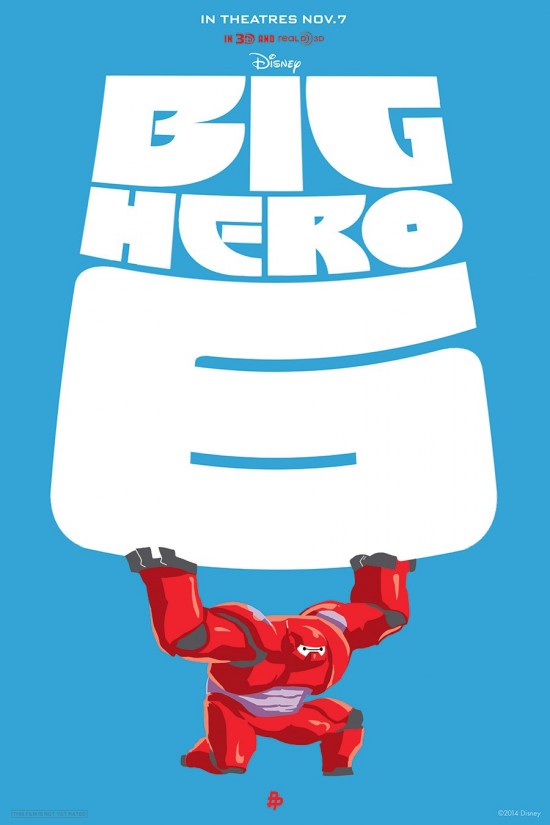 Big Hero 6 by Sharm Murugiah – U.K.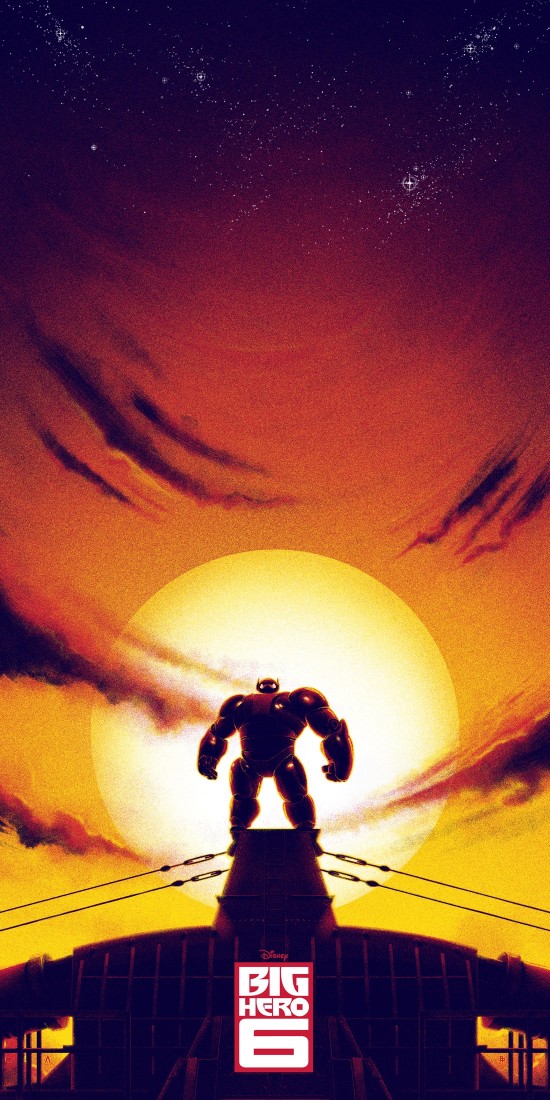 Big Hero 6 – Tom Miatke – Australia
See more at PosterPosse.com.
Official Big Hero 6 synopsis:
From Walt Disney Animation Studios, the team behind "Frozen" and "Wreck-It Ralph," comes "Big Hero 6," an action-packed comedy-adventure about the special bond that develops between Baymax (voice of Scott Adsit), a plus-sized inflatable robot, and prodigy Hiro Hamada (voice of Ryan Potter). When a devastating event befalls the city of San Fransokyo and catapults Hiro into the midst of danger, he turns to Baymax and his close friends adrenaline junkie Go Go Tomago (voice of Jamie Chung), neatnik Wasabi (voice of Damon Wayans Jr.), chemistry whiz Honey Lemon (voice of Genesis Rodriguez) and fanboy Fred (voice of T.J. Miller). Determined to uncover the mystery, Hiro transforms his friends into a band of high-tech heroes called "Big Hero 6." Inspired by the Marvel comics of the same name, and featuring breathtaking action with all the heart and humor audiences expect from Walt Disney Animation Studios, "Big Hero 6" is directed by Don Hall ("Winnie the Pooh") and Chris Williams ("Bolt"), and produced by Roy Conli ("Tangled").
Big Hero 6 hits theaters in 3D on November 7th, 2014.