Bryan Cranston To Lead Brad Furman's 'The Infiltrator'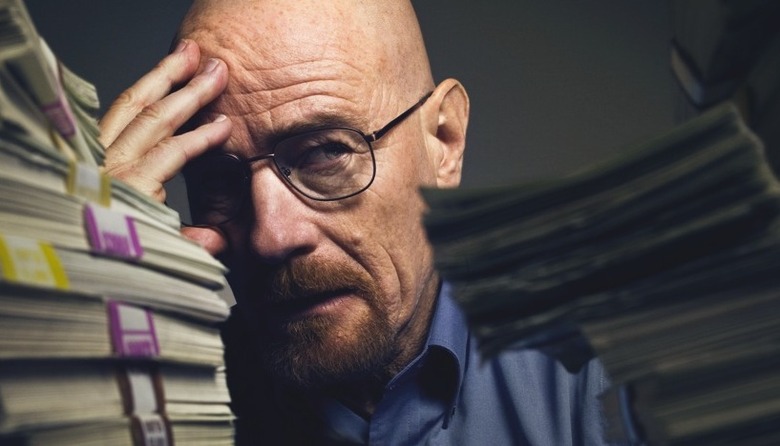 A little over a year after Breaking Bad, Bryan Cranston is heading back to the criminal underworld. The Emmy-winning actor is attached to lead The Infiltrator, about real-life federal agent Robert Mazur's years undercover.
Brad Furman, who directed Cranston in The Lincoln Lawyer, will helm. Hit the jump for more about the Bryan Cranston Infiltrator movie.
Ellen Brown Furman wrote the script, based on Mazur's own autobiography. Cranston got on board thanks to his relationship with Furman. Shooting on The Infiltrator is scheduled to begin in January 2015, in London, Paris, and Florida. No release date has been set.
Cranston has been acting for more than three decades but his profile has never been higher. Since wrapping his acclaimed turn on Breaking Bad, he's appeared in Godzilla and done a stint as LJB in the play All the Way. He is now shooting Jay Roach's Trumbo. Cranston's other recent movie credits include Argo, Total Recall, and Rock of Ages.
Furman is coming off of the critically panned, little seen Runner Runner. But he had a nice solid hit before that with The Lincoln Lawyer, so hopefully The Infiltrator will be just what he needs to get back on track.
Here's the wild official synopsis for Mazur's book:
Federal Agent Robert Mazur spent five years undercover as a money launderer to the international underworld, gaining access to the zenith of a criminal hierarchy safeguarded by a circle of dirty bankers and businessmen who quietly shape power across the globe. These men and women control multibillion-dollar drug-trafficking empires, running their organizations like public companies. Accountants, attorneys, and financial advisors, their roots run deep in their communities, and they are laundering billions of dollars a year, manipulating complex international finance systems to serve drug lords, corrupt politicians, tax cheats, and terrorists. In 1987, Mazur began infiltrating BCCI, bankers behind the Medellín cartel. He meticulously gathered evidence for years until, during a fake wedding, federal agents arrested over 40 high-ranking criminals, who were all found guilty and sent to prison. Never before told, this is the incredible, true story of how he did it.