John Hughes' 'Uncle Buck' Will Also Be A TV Series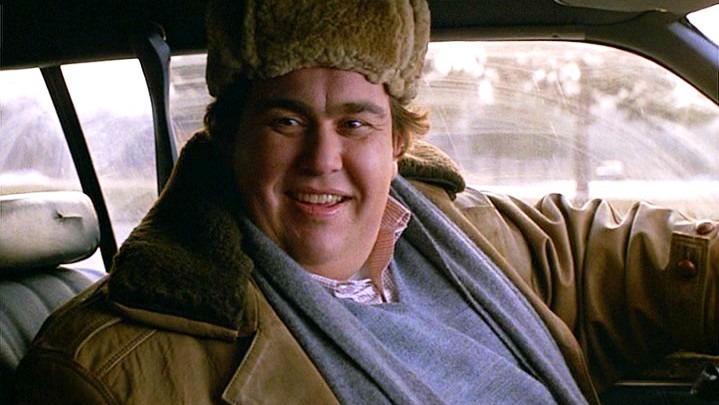 NBC's plans for a Say Anything... rebootquel may have been scrapped, but don't worry — there are still plenty of other '80s properties coming to a small screen near you.
Like Uncle Buck, the 1989 comedy starring John Candy and directed by John Hughes. ABC is now trying to turn it into a sitcom. Hit the jump for more on the Uncle Buck TV series.
Hughes' original picture had Candy as a schlubby man-child type who is tasked with watching his brother's unruly kids. Laurie Metcalf, Macaulay Culkin, Amy Madigan, and Gaby Hoffmann also starred. The movie was a hit, grossing several times its budget.
The feature was previously adapted for the small screen by CBS in the early '90s, with Kevin Meaney in the starring role. However, the series was poorly received by both critics and general audiences, and lasted only one season.
Over the past few months, we've seen networks snap up vintage properties as fast as they can think of them. NBC is working on TV show versions of Real Genius and Problem Child, and was adapting Say Anything... until Cameron Crowe's fierce objections shut them down.
Fox is developing TV series based on Big and Greatest American Hero. Not even 21st century shows are safe, as the network is also considering a Minority Report series. There are new takes on Full House and Married... With Children in the works as well.
The strategy doesn't always pay off. Last year, CBS passed on a Beverly Hills Cop series that had seemed like a sure bet, and earlier this year NBC got terrible ratings for their Rosemary's Baby miniseries.
On the flip side, though, Disney Channel's Boy Meets World spinoff-quel (or whatever we're calling it these days) Girl Meets World is doing just fine, as is CBS' Hawaii Five-0 reboot.