'Before I Go To Sleep' Trailer: Nicole Kidman Has A Memory Problem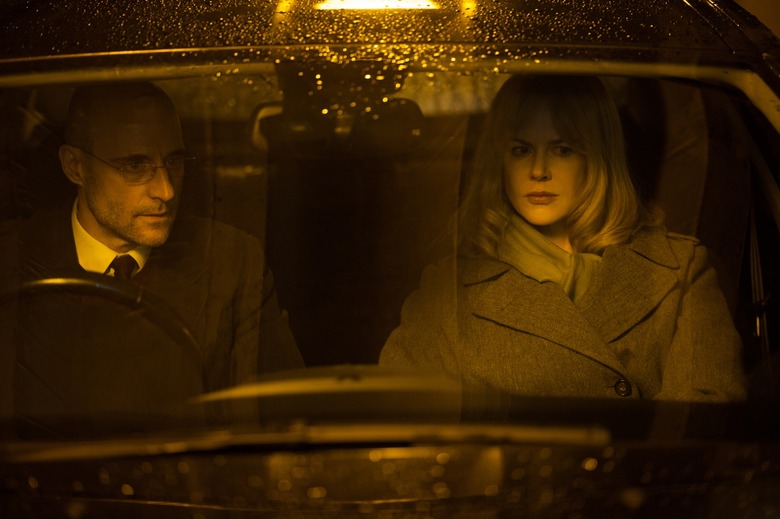 In the thriller Before I Go to Sleep, a conceit a bit like the one at the heart of Memento is in play. Specifically, Nicole Kidman plays a woman recovering from a severe trauma, who experiences total amnesia upon waking each morning. Anything she learns during the day goes away at night, including the identities of her husband (Colin Firth) and her doctor (Mark Strong) and all the details of the accident that took her memory. Check out the Before I Go to Sleep trailer below.
That's quite an energetic trailer for something that could be a very sluggish thriller. And the cast is great, and the story appears to be told with a real visual verve. That said, I wonder if the film is a bit more paranoid and atmospheric than the trailer is selling; regardless, this appears to be a potboiler worth a look. The source material is S.J. Watson's novel of the same title, and hopefully the film will do well adapting the book's story of memory, trust, and identity.
Before I Go to Sleep opens on October 31. Trailer via YouTube.
A taut thriller based on the worldwide best-selling novel by S.J. Watson, BEFORE I GO TO SLEEP is the story of a woman (Nicole Kidman) who wakes up every day with no memory as the result of a traumatic accident in her past. One day, terrifying new truths begin to emerge that make her question everything she thinks she knows about her life – as well as everyone in it, including her doctor (Mark Strong) and even her husband (Colin Firth).