Casey Affleck To Lead Boston Marathon Bombing Drama 'Boston Strong'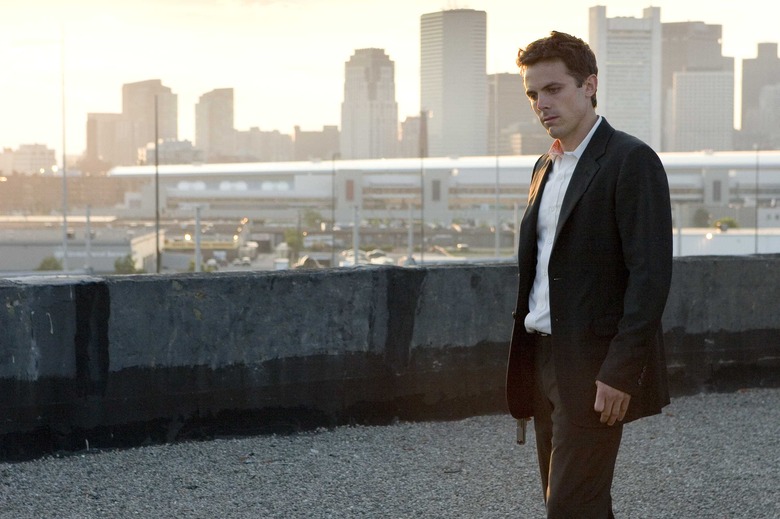 Massachusetts native Casey Affleck has just signed on to chronicle one of the saddest moments in his state's recent history. He's set to star in and produce Boston Strong, about the 2013 Boston Marathon bombing.
The Fighter scribes Eric Johnson and Paul Tamasy wrote the script, based on the upcoming book by Casey Sherman and Dave Wedge. Get more details on the Casey Affleck Boston Marathon bombing movie after the jump.
Wedge originally covered the bombing for the Boston Herald before teaming up with Sherman to write the book. As of last year, he said Boston Strong would "[focus] on the inspirational side of what happened."
Tamasy and Johnson optioned Boston Strong last summer, before a single word had been written. (It still hasn't been published.) At one point, EOne Television was developing Boston Strong as a miniseries, but those plans never got off the ground.
Now that it's being made as a movie, Boston Strong will be shopped to studios next week. Affleck's involvement is expected to help attract interest. John Ridley and Dorothy Aufiero are producing with him.
Affleck is currently filming Disney's The Finest Hours, which was also written by Johnson and Tamasy, based on a book by Sherman, and set in Massachusetts. The dramatic thriller depicts the U.S. Coast Guard's heroic efforts to rescue two oil tankers during a blizzard in 1952.
Other upcoming releases for the actor include Christopher Nolan's Interstellar and John Hillcoat's Triple Nine. He was last seen in the crime dramas Ain't Them Bodies Saints and Out of the Furnace. Affleck's previous Boston-centric credits include Good Will Hunting and Gone Baby Gone.