'The Gambler' First Look: Mark Wahlberg Gets Into Trouble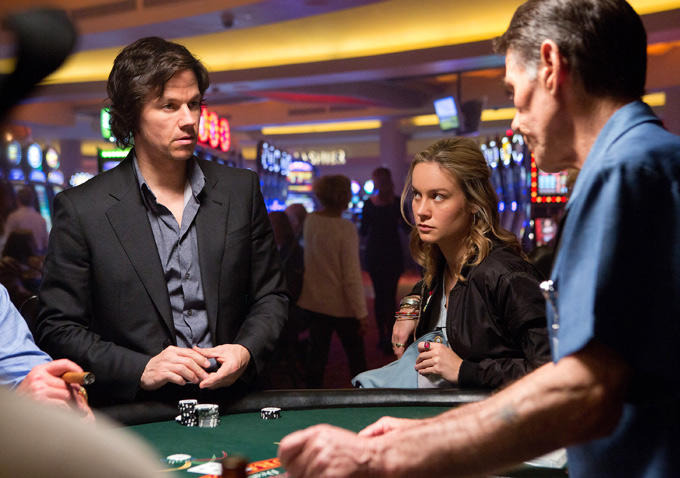 The remake of The Gambler, directed by Rupert Wyatt (Rise of the Planet of the Apes) was controversial early on, as original screenwriter James Toback was frankly critical of the idea of remaking the film he had based largely on his own experiences. But the team soldiered on with the new film regardless, and in Wyatt's version of The Gambler Mark Wahlberg is a college professor with a big gambling addiction, seen above with co-star Brie Larson. A couple other photos have shown up, along with the first good information about the film.  
USA Today has the first-look pics. (Taken by my old colleague Claire Folger.) John Goodman and Jessica Lange also feature in the cast and you can see Lange in character below. (Goodman plays a loan shark, and I'm looking forward to seeing what we get out of him in the role.)
The paper also talked to Wahlberg about the role, for which he shed 60 pounds after Transformers.
Forget losing the weight. Being believable as a teacher was one of my greatest challenges and most rewarding. It meant being able to have the comfort to really understand and say those words.
(Shh. Don't bring up The Happening. No, really, don't do it.)
He goes on to speak with great enthusiasm about playing this guy who is destroying every part of his life until the intervention of from one of his students (Larson, above) helps put things back on track.
My character is in every scene, but during the 12-hour days over six months I was on fire. You prepare your whole life for a part like this. I was living on adrenaline.
The Gambler opens on December 19.