FX Gives Ryan Murphy Another Anthology Series; First Season To Focus On O.J. Simpson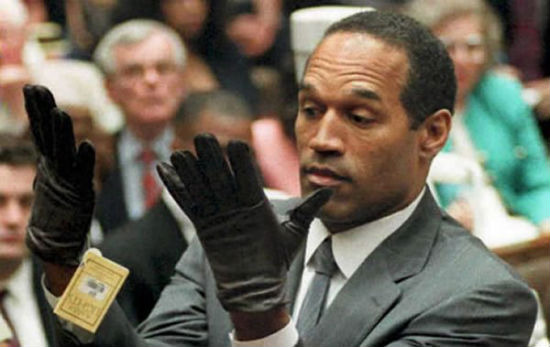 American Horror Story is doing such good business for FX, the network has given series creators Ryan Murphy and Brad Falchuk another anthology series. This one is called American Crime Story, and unlike American Horror Story it's based on real life. Specifically, in Season One, the murder trial of one O.J. Simpson.
Hit the jump for more on the Ryan Murphy OJ Simpson TV series.
Deadline reports FX has already given a ten-episode straight-to-series order for American Crime Story: The People vs. O.J. Simpson. Murphy will direct the first episode from a script by Scott Alexander and Larry Karaszewski (The People Vs. Larry Flynt). Jeffrey Toobin's The Run of His Life: The People V. O.J. Simpson serves as the source material.
"This is an exciting project for me, as I've been looking for the right property which could serve as an extension of the American Horror Story brand I love so much," said Murphy. "The O.J. case was as tragic as it was fascinating — it seemed like everyone had a stake in the outcome. It was really the beginning of the modern tabloid age."
American Crime Story: The People vs. O.J. Simpson will follow the Simpson trial from the perspective of the lawyers. Among other things, it'll look at "the chaotic behind-the-scenes dealings and maneuvering on both sides of the court, and how a combination of prosecution confidence, defense wiliness, and the LAPD's history with the city's black community gave a jury what it needed: reasonable doubt."
The topic has the potential to attract controversy, especially with regard to the sensitive racial issues surrounding the case. But Murphy's never been one to avoid that kind of drama. Murphy already has some experience depicting historical events. His HBO film The Normal Heart, based on Larry Kramer's autobiographical play about the HIV/AIDS crisis, won the Emmy for best TV movie this year.
Shooting on American Crime Story: The People vs. O.J. Simpson will begin early next year in Los Angeles. No cast or premiere date has been announced as of yet. Like American Horror Story, American Crime Story will reboot itself each year with a whole new true-crime tale. In the meantime, American Horror Story: Freak Show premieres Wednesday, October 8 on FX.