Antoine Fuqua To Direct 'The Short And Tragic Life Of Robert Peace'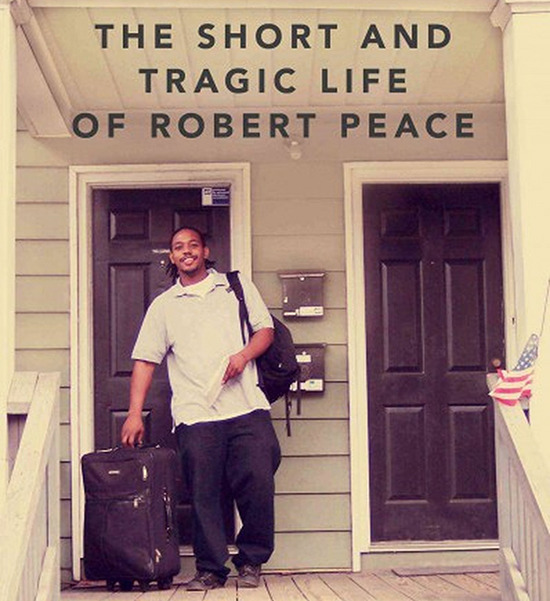 Antoine Fuqua has The Equalizer in theaters now, and this week set up a new film to direct. He's now attached to direct a film based on the book The Short and Tragic Life of Robert Peace: A Brilliant Young Man Who Left Newark for the Ivy League, which as the title suggests tells the story of a young man who made it to Yale, only to face a violent end.
THR has the report. The recently-published book is by Jeff Hobbs, who was Peace's roommate at Yale. IM Global optioned the novel, and the project would be a collaboration between that company and Fuqua Films.
Here's a lot of detail on the book: 
Antoine Fuqua Tragic Life of Robert Peace
A heartfelt, and riveting biography of the short life of a talented young African-American man who escapes the slums of Newark for Yale University only to succumb to the dangers of the streets—and of one's own nature—when he returns home. When author Jeff Hobbs arrived at Yale University, he became fast friends with the man who would be his college roommate for four years, Robert Peace. Robert's life was rough from the beginning in the crime-ridden streets of Newark in the 1980s, with his father in jail and his mother earning less than $15,000 a year. But Robert was a brilliant student, and it was supposed to get easier when he was accepted to Yale, where he studied molecular biochemistry and biophysics. But it didn't get easier. Robert carried with him the difficult dual nature of his existence, "fronting" in Yale, and at home.
Through an honest rendering of Robert's relationships—with his struggling mother, with his incarcerated father, with his teachers and friends and fellow drug dealers—The Short and Tragic Life of Robert Peace encompasses the most enduring conflicts in America: race, class, drugs, community, imprisonment, education, family, friendship, and love. It's about the collision of two fiercely insular worlds—the ivy-covered campus of Yale University and Newark, New Jersey, and the difficulty of going from one to the other and then back again. It's about poverty, the challenges of single motherhood, and the struggle to find male role models in a community where a man is more likely to go to prison than to college. It's about reaching one's greatest potential and taking responsibility for your family no matter the cost. It's about trying to live a decent life in America. But most all the story is about the tragic life of one singular brilliant young man. His end, a violent one, is heartbreaking and powerful and unforgettable