VOTD: Edgar Wright Directed A Pharrell Williams Music Video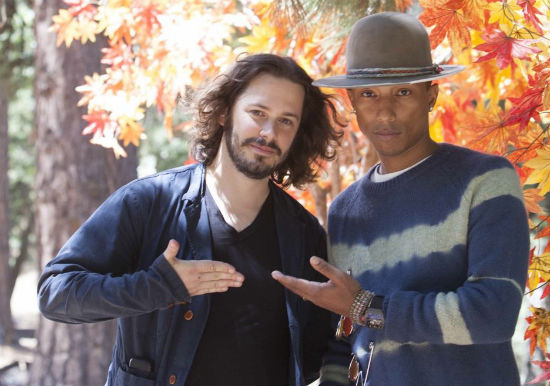 Good news: Edgar Wright's latest movie is here. Bad news: it's only five minutes long.
Wright, the director of Shaun of the Dead and Scott Pilgrim vs. the World, just directed a music video for a Pharrell Williams song called 'Gust of Wind.' Daft Punk cameos – in a way – and it's filled with lots of interesting and beautiful visuals. It's the first music video Wright has directed since 2005. Watch Wright's video for 'Gust of Wind' by Pharrell Williams below.
Wright tweeted a link to the video on his Twitter. Here you go.
This isn't Wright's first music video. Here's what the director said on his blog:
I directed a few music videos between 'A Fistful Of Fingers' in 1995 and 'Spaced' in 1999. There were three for a band called 'Ruth' that I can't seem to find online. And another one for The High Llamas for 'Nomads' that I directed when I was 22 and didn't really know what the hell I was doing.
After 'Spaced' was finished in 2001, I directed a few more music videos while writing and developing 'Shaun Of The Dead'. It was a funny period for music videos as the budgets were plummeting because of file sharing. Interestingly each of these videos had a lower budget than the last. That meant a lot of favours pulled in every department. Still, the best thing about doing them is to try out new techniques.
You can watch all of Wright's other music videos at this link.
As for Wright's next feature film, something is brewing. He's attached or developing at least three movies: something new with Simon Pegg, Grasshopper Jungle and Baby Driver. We know very little about each but the odds are best that Baby Driver will be next. It's been described as "a collision of crime, action, music and sound." In other words, an Edgar Wright movie.
What did you think of the Edgar Wright Pharrell Williams video?