'Camp X-Ray' Trailer: Kristen Stewart Struggles To Serve In Gitmo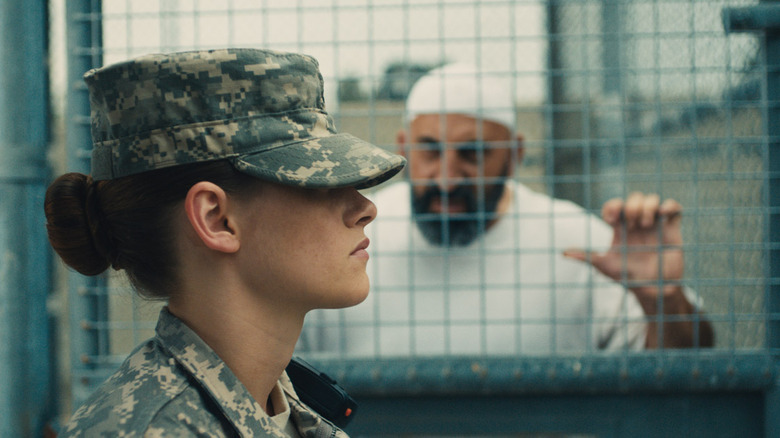 Here's a new trailer for Camp X-Ray, in which Kristen Stewart plays a young woman whose military career puts her in an unexpected position, working as a guard at Guantanamo Bay. Peter Sattler makes his feature debut writing and directing the film, and this Camp X-Ray trailer makes the film out to be a stark and severe vision of working life at that detention center. (The importance of that phrase "detention center," not "prison," is made clear in the trailer, if you weren't already familiar with the distinction.) Camp X-Ray was the name of one specific detention area in Gitmo. It is now closed, but take a trip back to the early days of the war on terror with the film.  
Stewart looks like she's doing good work here, but the real reason to see the film may be Peyman Moaadi (of A Separation) who plays the prisoner with whom Stewart's character strikes up a friendship.  
Camp X-Ray arrives on October 17. Trailer via YouTube.
A young woman joins the military to be part of something bigger than herself and her small town roots. But she ends up as a new guard at Guantanamo Bay instead, where her mission is far from black and white. Surrounded by hostile jihadists and aggressive squadmates, she strikes up an unusual friendship with one of the detainees. A story of two people, on opposite sides of a war, struggling to find their way through the ethical quagmire of Guantanamo Bay. And in the process, they form an unlikely bond that changes them both.