'Child's Play' Creator Wants Chucky/Annabelle Crossover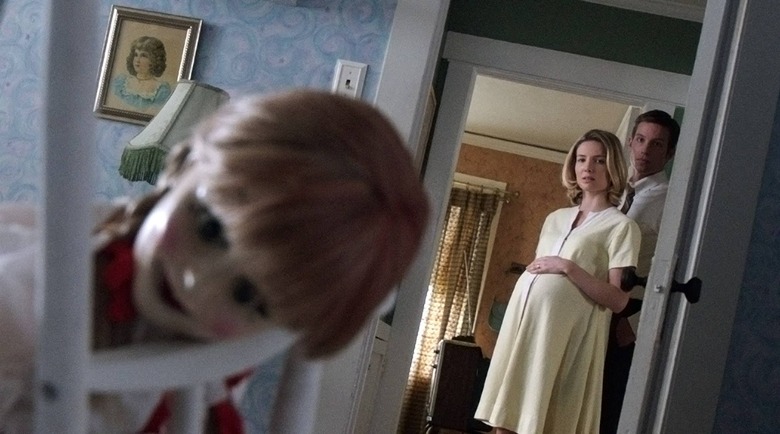 Simply by virtue of being an evil doll, Annabelle from Annabelle can't help but inspire comparisons to the most famous evil doll of them all: Chucky from Child's Play. But Chucky creator Don Mancini doesn't seem to mind. In fact, he hopes to see the two freaky toys join forces someday, if all the legal issues can be sorted out.
Hit the jump to read Mancini's thoughts on a potential Chucky Annabelle crossover.
Though he cautions it wouldn't be a good idea for Annabelle and Chucky to get too close. "The bride of Chucky is going to be very upset if Chucky starts to stray," he warned. "If I were Annabelle, I'd be watching my back."
Mancini couldn't say which doll would win in a fight, as he hadn't yet seen Annabelle at the time of the interview. But he observes, "From the trailer, Annabelle is playing her fighting cards close to her chest. From what I see, her fighting style is very subtle. I want to know if she has some secret moves." (Spoiler alert: Um, not really.)
Interestingly, the two dolls share a connection already. Annabelle director John Leonetti served as the director of photography for 1991's Child's Play 3. And Mancini hopes to find room for Annabelle in the next Child's Play movie, which he is writing now. But legal issues could be a problem.
"We would be into it, the only problem is that we are in different studios. That would probably be years worth of red tape to work it out," he said. "But if it all could be worked out, then yes, we're very into it."