Logo Revealed For Marvel's 'Daredevil' Show On Netflix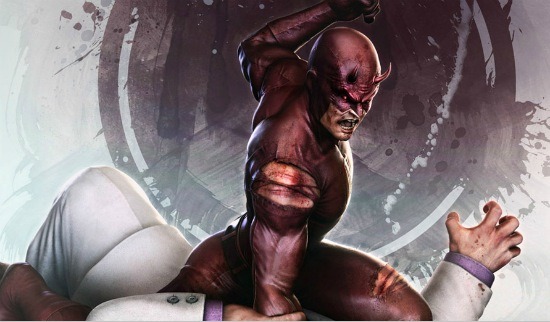 Next weekend, the cast and crew of Daredevil are taking over New York Comic-Con. It'll be the first time they face the public and answer questions about the highly anticipated show, which will hit Netflix in 2015. To commemmorate the occasion, Marvel revealed a bunch of information about the appearance, along with the show's official logo. It's a little more sleek and modernized from the one you're used to. Check it out below.
Here's the new Netflix Daredevil logo: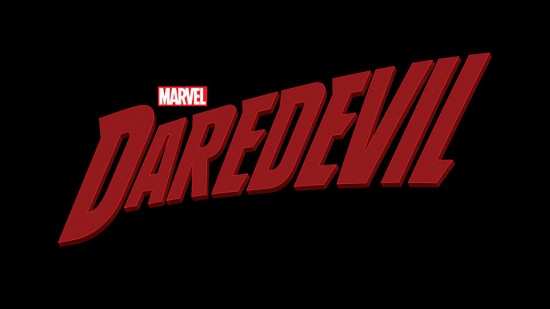 And here's the full press release about the appearance and show:
Marvel and Netflix are proud to announce an exclusive "Marvel's Daredevil" signing event at New York Comic Con on Saturday, October 11 from 3:45-4:45 p.m. ET at the Marvel Booth (#1354)
For the first time, Charlie Cox (Matt Murdock), Deborah Ann Woll (Karen Page), Elden Henson (Foggy Nelson), and Vincent D'Onofrio (Wilson Fisk) will meet with fans.
All fans who participate in this signing will also receive an exclusive "Marvel's Daredevil" production concept art poster, drawn by Marvel Chief Creative Officer and legendary artist Joe Quesada.
Please note: this is a ticketed event. Interested fans should arrive at the Marvel Booth when the doors open at 10:00 a.m. ET on the day of the signing to participate in a random drawing for the opportunity to get one (1) item signed by the cast.
"Marvel's Daredevil" follows the journey of Matt Murdock, who was blinded as a young boy but imbued with extraordinary senses, now fighting against injustice by day as a lawyer, and by night as the super hero Daredevil in modern day Hell's Kitchen, New York City.
Marvel's first original series on Netflix is Executive Produced by series Showrunner Steven S. DeKnight ("Spartacus," "Buffy: The Vampire Slayer," "Angel") and Drew Goddard ("Cabin in the Woods," "Lost," "Buffy The Vampire Slayer," in addition to writing the first two episodes of "Marvel's Daredevil"), along with Marvel TV's Jeph Loeb ("Marvel's Agents of S.H.I.E.L.D.," "Smallville," "Heroes").
"Marvel's Daredevil" is produced by Marvel Television in association with ABC Studios for Netflix
For more information on "Marvel's Daredevil," and the other exciting new Marvel Television series coming to Netflix, stay tuned to Marvel.com