Dwayne Johnson To Star In "Raunchy" 'Baywatch' Movie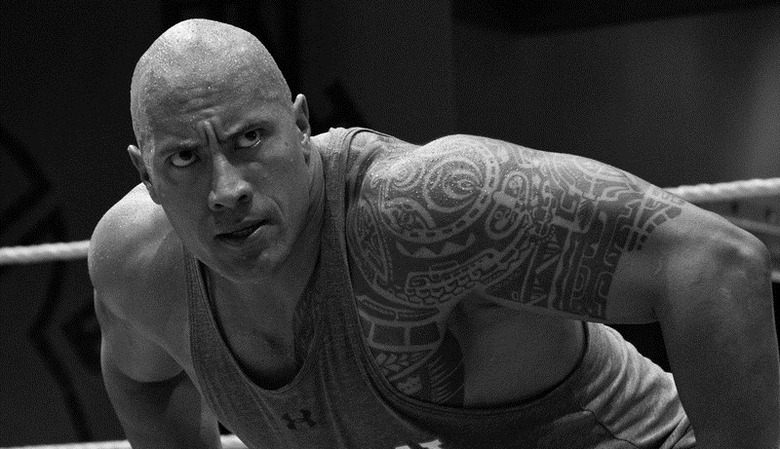 In a story that's worthy of April 1st, Dwayne Johnson is "loosely attached" to Paramount's long-gestating big-screen take on Baywatch. The adaptation of the hit TV show has been in development for years and is now once again picking up steam with a new writer and director team. Comedy writer Justin Malen is rewriting the script (which was most recently penned by Reno 911 co-creator Robert Ben Garant) for Sean Anders and John Morris, the team behind We're the Millers and Horrible Bosses 2, who are directing.
UPDATE: The Rock has confirmed his involvement.
The Hollywood Reporter broke this news.
The Baywatch movie has gone through a ton of different iterations over the years, from a serious take to goofball comedy and probably everything in between. Though the news of this new team and star doesn't specify a tone, their previous work is a pretty good indicator. Baywatch will likely be a straight comedy, nothing too over the top, and played for laughs not unlike those created by the films Anders, Morris and Malen are known for.
What are those films exactly? Well, Malen has penned an as-yet-unproduced sequel to Bad Teacher, as well as a Black List, R-rated script called Bastards. That film currently has Jason Sudekis and Ed Helms attached and will start shooting next year.
Sean Anders and John Morris are two of the biggest comedy writers in Hollywood, though you may not know their names. They wrote Sex Drive, Hot Tub Time Machine, We're The Millers, Dumb and Dumber To and Horrible Bosses 2. They directed Sex Drive, That's My Boy, and Horrible Bosses 2, which comes out at Thanksgiving.
As for Johnson, him in a Baywatch movie is about the biggest no-brainer in history. Besides the physical, I'm more excited to see him stretch his comedy muscles, something he doesn't really get a chance to do too much these days. The guy is legitimately hilarious, along with the obvious beach-ready-bod.
There's no word on when Paramount is hoping Baywatch could be ready to go, but it's now moving quickly so we'll probably hear more definitive news soon. What do you think about it?
UPDATE: The Rock posted this on Instagram:
'"This is my beach bitch!" Rumors are true... we're making #BAYWATCH the movie. Edgy, raunchy and hopefully, funny as all hell. Cue slo mo running on the beach"