Superhero Bits: Fantastic Four, The Flash, Constantine, Lego Batman, Agent Carter, Aquaman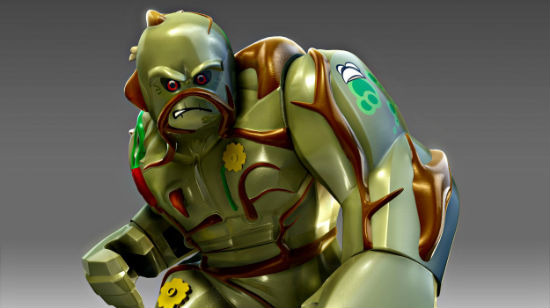 Who are the latest characters confirmed to appear in Lego Batman 3: Beyond Gotham? How was Miles Teller cast in Fantastic Four? Want to see a new Constantine featurette? What's the latest on the set of Agent Carter? Was Aquaman a part of Man of Steel without us knowing it? Is it a good thing Joaquin Phoenix isn't playing Doctor Strange? Who thinks Hellboy 3 is happening? Read about all this and more in today's Superhero Bits.
Get More:
Cool video from MTV of Miles Teller talking about how he got the role in Fantastic Four.
The Wrap has an insider take on the Doctor Strange casting.
Here's an extended trailer for The Flash via The CW.
Some potential spoiler-filled Batman v Superman set photos hit yesterday and now we have an even better look at the scene.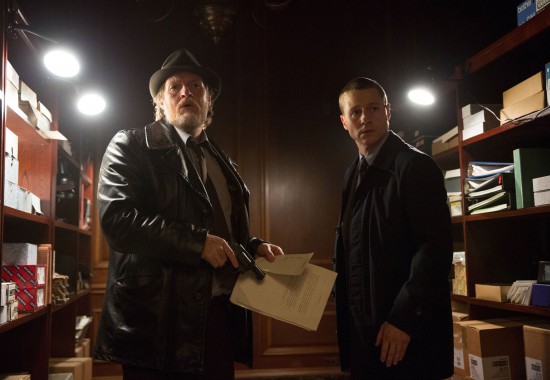 Superhero Hype posted a bunch of photos from the fourth episode of Gotham.
Former Alfred Michael Caine endorses Ben Affleck as Batman and is looking forward to the movie.
Here's a new featurette on NBC's Constantine.
Wait, Jeffrey Tambor thinks Hellboy 3 might be happening?
Due to the amount of graphics and images included in Superhero Bits, we have to split this post over TWO pages. Click the link above to continue to the second page of Superhero Bits.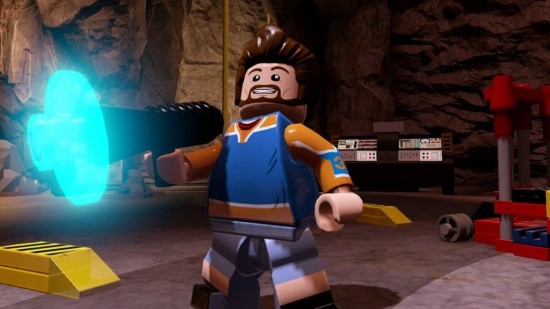 A bunch of new images and characters were revealed form Lego Batman 3, including Kevin Smith and Geoff Johns.
Wait, there are even more Lego Batman 3 reveals! Swamp Thing and more via Game Informer (thanks for the first page pic).
This guy made an Iron Man gauntlet that actually shoots missiles.
DC Comics responded to some questionable shirts with their characters on them.
Hayley Atwell took Dominic Cooper's mustache on the set of Agent Carter.
An odd rumor has been going around about an Aquaman connection in Man of Steel.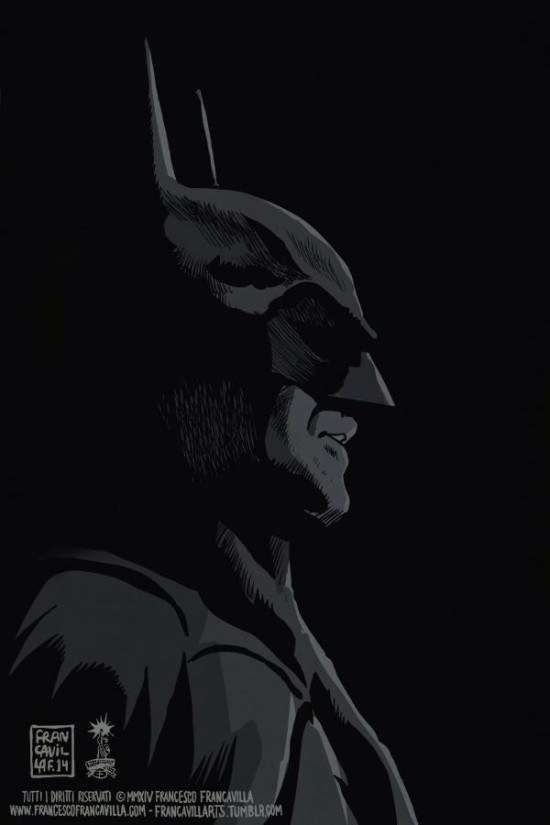 Rumor has it this Francesco Francavilla Batman might be part of Mondo's upcoming Batman gallery show
We might care about Ben Affleck playing Batman, but his kids don't.