Leonardo DiCaprio Won't Play Steve Jobs, Wants To Take A Break From Acting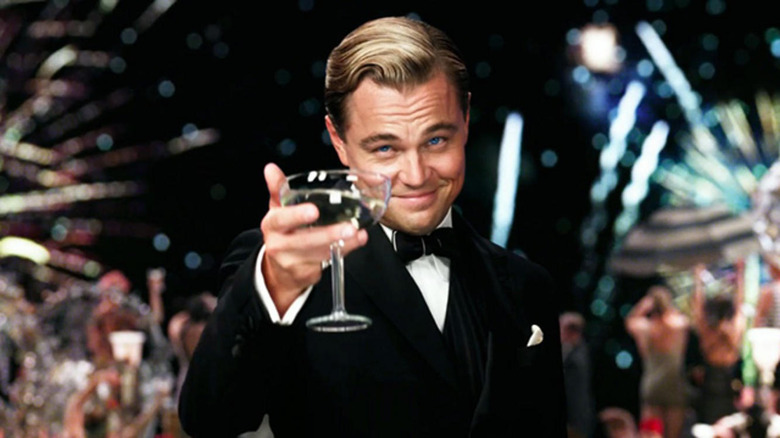 It's still not entirely clear who'll play Steve Jobs in Sony's upcoming biopic, but now we know who won't be. Leonardo DiCaprio has reportedly dropped out of talks to play the late Apple guru after circling the project earlier this year. The reason? He's kinda done with acting, for now.
Hit the jump for more on the Leonardo DiCaprio Steve Jobs movie news. 
Danny Boyle has been attached to direct the Steve Jobs movie since April, and DiCaprio came with him. Originally, the plan was for DiCaprio to jump to the Steve Jobs movie after wrapping Alejandro González Iñárritu's The Revenant, which begins shooting this week.
However, as of today THR reports that DiCaprio has removed himself from the project entirely. Instead, he'll now follow up The Revenant with a long hiatus from acting. Boyle remains on board as far as we know.
With DiCaprio out, Sony is considering other A-listers to take over. Christian Bale is back on the studio's wish list, after being eyed by potential director David Fincher this past spring. Bradley Cooper, Matt Damon, and Ben Affleck are also among the possibilities.
On the one hand, they're all box office-friendly, Oscar-approved choices. On the other, they're the same box office-friendly, Oscar-approved choices that get brought up for every big role. They aren't bad options for the Steve Jobs movie, necessarily, but they're not imaginative or interesting ones either.
Bale, Damon, and Cooper are as beloved by critics as they are the general moviegoing public. Whether Affleck can pull off Jobs' prickly charisma is more questionable, in my opinion, but he is currently getting some of the best reviews of his career for Gone Girl.
Meanwhile, it's unclear what DiCaprio plans to do during his time away from the camera. He is an accomplished producer as well as an actor so perhaps he'll redirect his focus behind the scenes. It's also possible he'll devote himself to charitable and political causes. Then again, maybe he just wants to down tiki drinks on a remote island.
Assuming DiCaprio actually steps away, that is. He's made noises before about possibly wanting to retire, saying in early 2013 that he wanted to take "a long, long break." Since he made those comments, he's appeared in The Great Gatsby and The Wolf of Wall Street.
Moreover, the Steve Jobs movie isn't the only one standing between DiCaprio and his acting hiatus. Other projects he currently has brewing include the Atlanta Olympics bombing pic with Jonah Hill and the Jo Nesbø adaptation Blood on Snow.