NBC Reimagining 'Peter Pan' As Contemporary Workplace Sitcom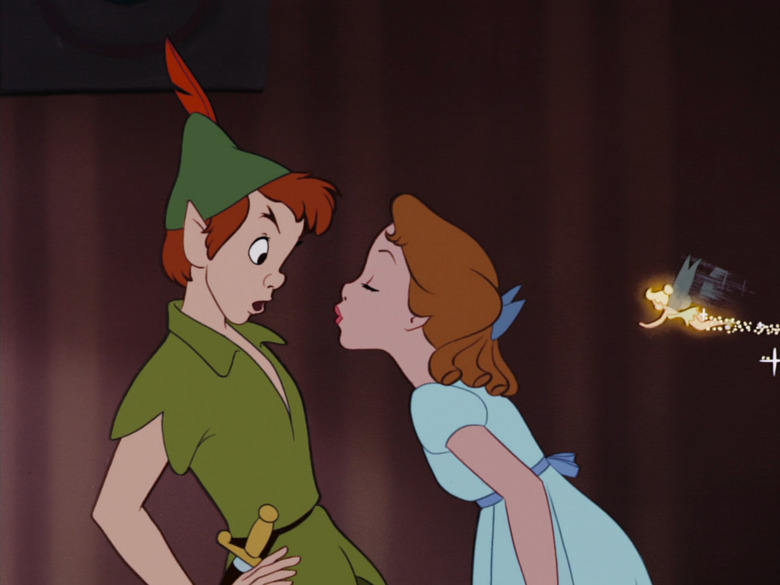 Not content with sending Marnie from Girls to battle Christopher Walken on live TV, NBC is doubling down on its Peter Pan addiction with an unrelated new TV series.
The network is developing Wendy and Peter, a half-hour comedy based loosely on J.M. Barrie's classic characters. Except instead of an early 20th century girl and a magical orphan, they'll be co-workers in a modern-day office. Hit the jump for more about NBC's Peter Pan TV series.
EW describes Wendy and Peter as a single-camera workplace romcom. Despite the two-pronged title, it's really told from Wendy's perspective. She's an adult woman who wants to find love with a "real man." Instead, she finds herself gravitating toward Peter, who just isn't ready to grow up.
Honestly, Wendy and Peter sounds like a weird mishmash of current TV trends. It has a fairy tale inspiration, like Grimm or Once Upon a Time and it's a quirky romcom, like Manhattan Love Story or A to Z. The mature woman / immature man pairing is also one we've seen a thousand times before.
But most of all the description reminds me of ABC's Selfie, another contemporary opposites-attract office comedy based on an early 19th century classic. At least Wendy and Peter is a less terrible title.
There's no word yet on how Wendy and Peter might incorporate other familiar characters, but we can try to guess. Tiger Lily might be another officemate who has Peter's attention, while the Lost Boys could be his douchey bros. Maybe Captain Hook is their boss.
In addition to Barrie's book, Wendy and Peter will also take inspiration from executive producer Marisa Coughlan's own life. Also on board are executive producers Rashida Jones and Will McCormack, who also worked on the aforementioned A to Z.
In the meantime, Panheads can get their fix with NBC's Peter Pan Live on December 4.
to see what Allison Williams looks like in mesh short sleeves and kelly-green bike shorts.