Chuck Palahniuk Scripting 'Lullaby', Based On His Own Book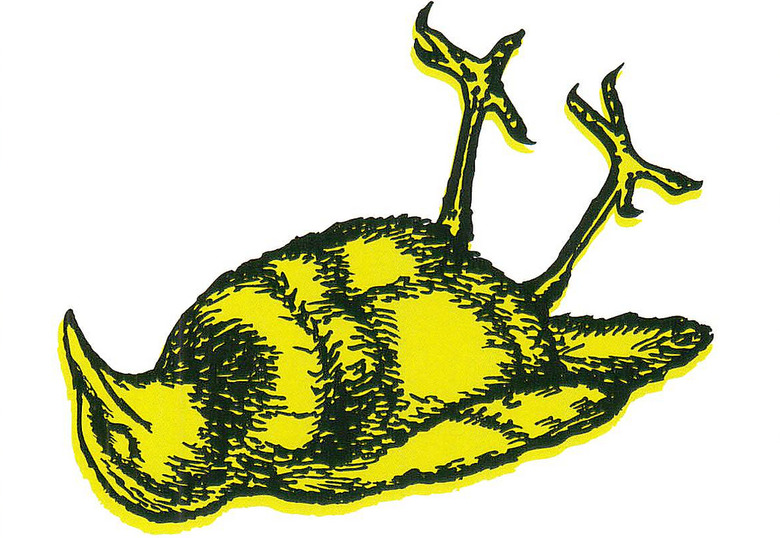 Chuck Palahniuk is about to go from inspiring movies to making one himself. The Fight Club author revealed at a recent event that he's set to write Lullaby, an adaptation of his own 2002 novel. Hit the jump for more about the Chuck Palahniuk Lullaby movie developments.
Assuming everything works out, Lullaby will be Palahniuk's first-ever screenplay credit. He was not involved in adapting either David Fincher's Fight Club and Clark Gregg's Choke, though he reportedly praised both films.
Given how often we hear about Palahniuk's works being optioned, it's somewhat surprising to realize that only two features based on his book have ever been produced. Though that'll change soon enough. Adaptations of Snuff, Haunted, Invisible Monsters, and most recently Rant are all in various stages of development.
When Lullaby will make it to theaters is unclear. Palahniuk's comments suggest he hasn't actually started on the screenplay yet, but AICN adds that he sounded like he was planning to start "imminently."
No stars are on board at present. Palahiuk claimed at one point that a director named Rolf Johansson was attached, but that was six years ago. He's probably dropped out by now as well. Assuming he ever existed.
Here's the synopsis of Lullaby, straight from Palahniuk's website.
Journalist Carl Streator just lost his wife and only child. They both dropped dead after he read them what he thought was a simply beautiful lullaby. Turns out it was a little more.
The culling song—an African chant from a story book entitled Poems and Rhymes from Around the World—is a song that kills anyone it is read to. Stressed out due to his double loss, Streator starts to see people drop dead in front of his eyes. Turns out all he has to do is think about the culling song and he can kill anyone he directs that thought to.
Instead of using this new found ability to his advantage—admit it, you'd play around with it a bit—he sets out to find and destroy every copy of this book. He meets Helen Hoover Boyle, her assistant Mona, and Mona's boyfriend, Oyster. Helen has experienced the destruction of the culling song and joins Streator's crusade. On the way around the country, Streator discovers the existence of the grimoire, a spell book that contains the culling song. Now they must find and destroy that as well.
Streator has a tough time not killing everyone who pisses him off while trying to keep the culling song out of the wrong hands—most hands, actually.
Sounds like a pure horror/sci-fi novel. But it's weird and funny and is still a Palahniuk novel that will have non-Palahniuk people lifting an eyebrow in confusion when you tell them what you're reading.