'Inside Out' Trailer: Pixar's Latest Goes Inside The Mind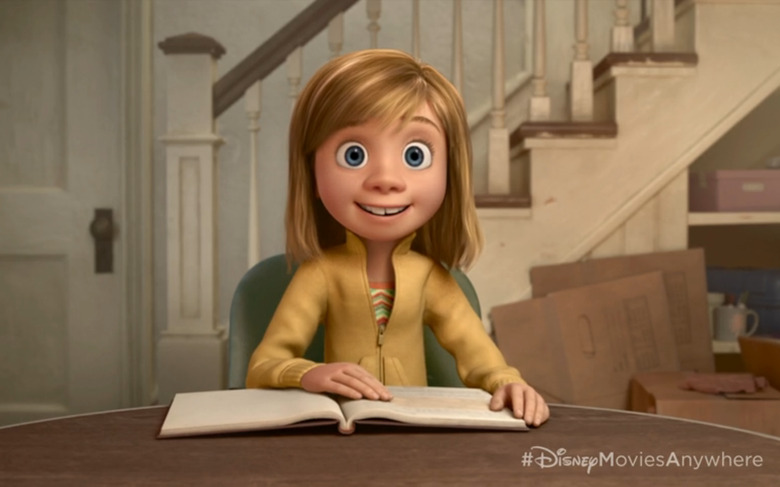 The summer 2014 movie season is only a few weeks behind us, but Pixar has offered us one big reason to look forward to the 2015 movie season. The revered animation studio has just revealed the first trailer for Inside Out, Pete Docter's fanciful exploration into the mind of an 11-year-old girl.
Like all people, this kid is guided by her emotions. But unlike most normal, real-life folk, hers are personified by colorful figures voiced by Amy Poehler (Joy), Bill Hader (Fear), Lewis Black (Anger), Mindy Kaling (Disgust), and Phyllis Smith (Sadness). Watch the Inside Out trailer after the jump.
There's a sense (fair or not) that Pixar's been running out of ideas, what with all the sequels coming up on the horizons. But Inside Out seems like a nice reminder of how unique and inventive Pixar can be when it's at its best. This one's definitely earned a spot on our must-see list for 2015 already.
Inside Out opens June 19, 2015.
From the tepuis of South America to a monster-filled metropolis, Academy Award®-winning director Pete Docter has taken audiences to unique and imaginative places. In 2015, he will take us to the most extraordinary location of all – inside the mind of an 11-year-old named Riley.
Growing up can be a bumpy road, and it's no exception for Riley, who is uprooted from her Midwest life when her father starts a new job in San Francisco. Like all of us, Riley is guided by her emotions – Joy (Amy Poehler), Fear (Bill Hader), Anger (Lewis Black), Disgust (Mindy Kaling) and Sadness (Phyllis Smith).
The emotions live in Headquarters, the control center inside Riley's mind, where they help advise her through everyday life. As Riley and her emotions struggle to adjust to a new life in San Francisco, turmoil ensues in Headquarters. Although Joy, Riley's main and most important emotion, tries to keep things positive, the emotions conflict on how best to navigate a new city, house and school.