First Look: Bradley Cooper In 'American Sniper'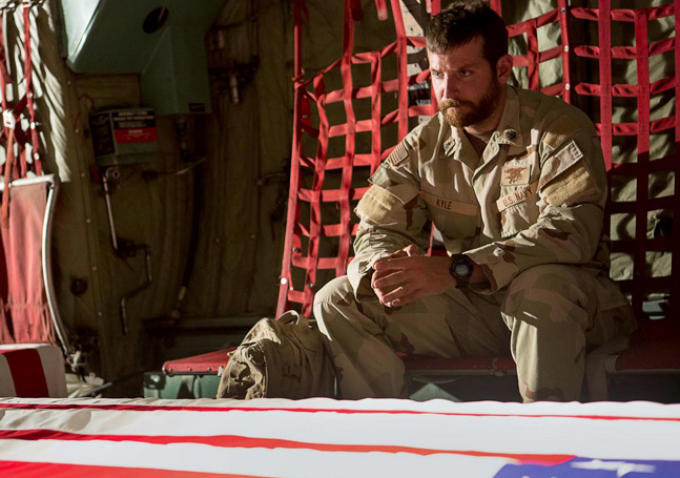 The next film from Clint Eastwood is American Sniper, based on the book of the same name by the late Navy SEAL Chris Kyle. Bradley Cooper plays Kyle and also acts as producer for the December 25 release. The film's first trailer hits tomorrow, but in the meantime we have the American Sniper first look via two images of Cooper as Chris Kyle.
USA Today has the image, and spoke to the actor/producer about the project. Kyle was shot and killed in February 2013 at a shooting range in Texas, but Cooper was able to speak with the SEAL sniper before his death. 
Thank God I got to talk to him once on the phone. It was a very quick conversation. But I did tell him how serious I was about making this movie. And he should just know that whatever fears he had about Hollywood, to just put them aside and trust me. That I was going to do everything I could to tell this story.
Cooper put on nearly 40 pounds to play Kyle, and despite the obvious war angle, the actor calls the film "a character study," noting that Sienna Miller, as Kyle's wife Taya Renae Kyle, plays a big role in the film.
American Sniper also co-stars Luke Grimes, Kyle Gallner, Sam Jaeger, Jake McDorman and Cory Hardrict. Here's a second image from the film; we'll have the trailer tomorrow.