'Maze Runner' Sequel 'Scorch Trials' Casts Rosa Salazar As Second Female Lead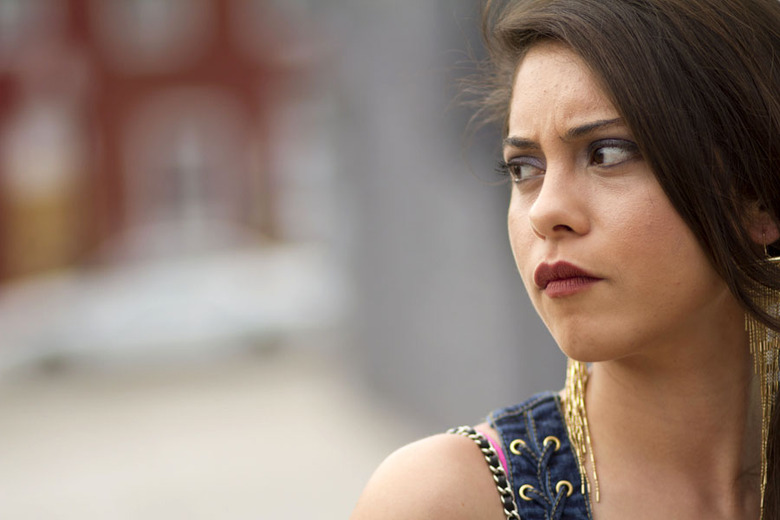 The first Maze Runner was almost a total sausagefest, with Kaya Scodelario's Teresa as the one and only major female character. But the sequel will see the Gladers making at least one more lady friend.
Rosa Salazar has just joined The Maze Runner: Scorch Trials as Brenda, the second female lead. It's one of two dystopian YA sequel roles Salazar has coming up next year. She also recently wrapped a part in the Divergent sequel Insurgent. Hit the jump for more on the Rosa Salazar Maze Runner casting.
Salazar is the second new star announced for The Scorch Trials. Last week, Game of Thrones star Aidan Gillen (Littlefinger) was cast in the villainous role of Rat-Man a.k.a. Janson. More updates are sure to come as the sequel promises to introduce many new characters.
In addition to her two dystopian YA pics, Salazar is known for her recurring appearances in American Horror Story: Murder House and Parenthood. She has a few more films due out in the near future including the comedies Search Party and Night Owls and the thriller Submerged.
Fox was so confident in The Maze Runner that they got T.S. Nowlin working on the script for The Scorch Trials almost a full year ago. The two films are based on the first two installments of the Maze Runner trilogy by James Dashner.
Following a strong opening weekend for the first Maze Runner film last month, the studio dated The Maze Runner: Scorch Trials for September 18, 2015. Director Wes Ball returns along with the producers and several cast members from the last film.