This Week In Trailers: I Am Eleven, We The Economy, Showrunners, Ambition, Spandau Ballet: Soul Boys Of The Western World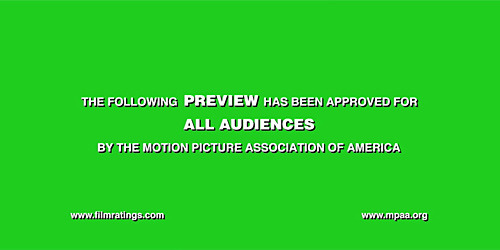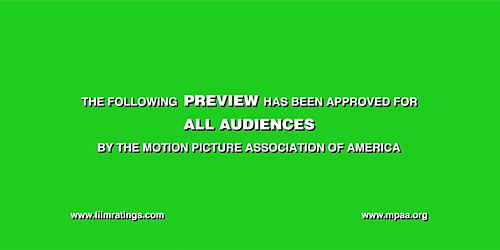 Trailers are an under-appreciated art form insofar that many times they're seen as vehicles for showing footage, explaining films away, or showing their hand about what moviegoers can expect. Foreign, domestic, independent, big budget: What better way to hone your skills as a thoughtful moviegoer than by deconstructing these little pieces of advertising? This week we remember what it was like to be 11, enjoy the pop hit "True" in a completely unironic way, create good TV, leave this earth behind, and understand our economy before falling asleep.
Showrunners Trailer
We have talked for a while about this documentary. For a very long time, actually.
Director Des Doyle has been on our collective radars for years with this portrait about life on the small screen and what it takes to get things done and make a successful show. The rise of the showrunner and the influence they've had in steering some of this generation's greatest entertainment contributions is ripe for examining and this is finally making its way out into the light. What's remarkable about this trailer is that, like the previous two, it humanizes the job of being the person in charge of making things happen and understanding what it means to be a showrunner. Whether this is a position that needs demystification or just makes for good subject matter because it's slightly sexy and is all about the shows we love, the trailer shows the hustle. The hustle of what it takes to keep pushing a boulder up a hill and what it means to be under a clock that will expire whether you're there or not. There is no other documentary I'm more looking forward to consuming if not to more appreciate the talents that are not in front of the camera.
Ambition Trailer
Apt.
One of the things that you have to appreciate from filmmakers trying to realize their visions are that some just won't be contained by a simple RED camera. When the moment calls for FX that aspire to be on the level with major blockbusters you have to do a soft shoe to try and at least impart the notion that they can compete. Amazingly, then, director Tomek Baginski, who was nominated for an Academy Award in 2002 for a short animated movie called The Cathedral which you can see here, is trying to blend a world of special effects and live action in a pastiche that looks incredible. There is nothing by way of narrative or understanding what we're seeing but this trailer does exactly what it needs to and that's generate interest and curiosity. I haven't an iota of insight into the story but the shapes and colors that we're exposed to are enough for me to be in love with the tight package we're presented with. Deconstruct if you must, but its vagueness is what makes this a fantastic trailer.
Spandau Ballet: Soul Boys of the Western World Trailer
Hear me out.
George Hencken, co-producer of London – The Modern Babylon, somehow got it in his noggin that this perceived one-hit-wonder deserved their own feature length documentary. After watching the trailer, I'm apt to agree that there is enough here to warrant the kind of joyous glee we get by watching the rise and thunderous fall of our pop heroes who become zeroes. As someone who grew up on a steady diet of Behind The Music there is just something about listening to the stories of the bands who had a moment and either lost it all or kept forging forth. The trailer here gives the indication it's more of the former rather than the latter but we're given more than enough in the way of background that it's not that necessary to have enjoyed a song like "True" in order to be riveted by the human equivalent of winning the lottery and completely spending every last penny as quickly as possible. Will they have anything to show for it? Knowing that I've never bought anything by Spandau Ballet pretty much ensures this won't end well.
We The Economy Trailer
This was made just for me.
I'm not completely admitting to being rather ignorant, nay stupid, about knowing how the inner workings of our government works but I feel rather sheepish about how confident I am about knowing what it is my elected representatives are doing in Washington. Carry this over to understanding our economy and I'm about as useful as a wet stack of newspaper. However, this trailer was like finding the adult equivalent of Schoolhouse Rock! but just focusing on how our money ebbs and flows within our economy. It could not be more straight forward in what it seeks to educate us on. I completely agree that while the delivery is a little bit remedial, and slightly condescending thanks to the patronizing tone of people like Adrian Grenier, (I'm an idiot but there are moments where even I'm feeling insulted) but there are some fascinating nuggets here. The vast selections of different "questions" about our modern financial state are presented with quick efficiency and keep the tempo moving while driving home that this is essentially a short film compilation with over a dozen directors. Good knowledge is appreciated around these parts and this looks like a satisfactory way to digest what would otherwise be mundane information.
For reference, here are some of the directors taking a crack at a question about our economic condition:
Ramin Bahrani, Bob Balaban, Joe Berlinger, Jon M. Chu, Marshall Curry, Heidi Ewing and Rachel Grady, Catherine Hardwicke, Mary Harron, Chris Henchy, Lee Hirsch, Albert Hughes, Steve James, Barbara Kopple, Shola Lynch, Adam McKay, Jehane Noujaim, James Schamus, Morgan Spurlock, Miao Wang and Jessica Yu.
I Am Eleven Trailer
Any parents out there?
There's something to be said about the evolution of how kids grow up. Not just here but around the world. For moms and dads who are raising our kids without any real guidebook and where everything is being played by ear, there's something deeply fascinating to find out where everyone else measures out when it comes to how other people's kids are turning out. Director Genevieve Bailey is taking a very fundamental subject but taking a global look at what it means to be a girl or a boy who is transitioning out of little kid-hood and move toward the creepy, Pod People that these youths turn into as adolescence takes a foothold.
Nota bene: If you have any suggestions of trailers to possibly be included in this column, even have a trailer of your own to pitch, please let me know by sending me a note at Christopher_Stipp@yahoo.com or look me up via Twitter at @Stipp
In case you missed them, here are the other trailers we covered at /Film this week: