'Zombieland 2' Back On Fast Track With New Writer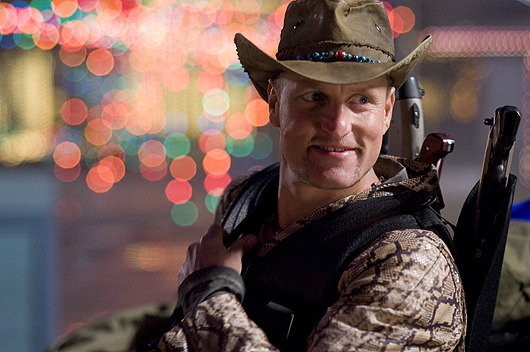 Much like the characters implied by the title, Zombieland 2 keeps coming back to life. The original writers, Rhett Reese and Paul Wernick, have been thinking about a sequel for years and eventually spun some of those ideas into a Amazon TV pilot. The show was not picked up, and most thought that was the end. Like a good zombie, however, the feature version of Zombieland 2 is now rising from the grave.
A new report says Sony Pictures has hired Dave Callaham, writer of the first two Expendables movies, to pen a sequel with Ruben Fleischer expected to return and direct.
Deadline broke the Zombieland 2 news.
The original Zombieland opened in 2009 and was a surprise hit, grossing over $100 million worldwide. There were immediately talks about the sequel and there was even a script as early as 2010.
At that time, there were reports that Jesse Eisenberg was already on board the project, which was looking for a new comedic villain and a rival to Woody Harrelson's Tallahassee. They were also hoping to populate the film with cameos like the Bill Murray one in the original film. Again though, that was when Reese and Wernick were still writing. The new writer suggests anything we knew before could be wiped clean.
The Deadline report says Fleischer will be overseeing Callaham's script and is expected to direct but hasn't signed anything yet. The same is said for all of the stars, many of which have since become much more bankable – a definite reason why this film is now seeing a resurgence. While the studio would obviously want as many of them back as possible, nothing set in stone outside of Callaham. If his script comes in and does the job, things could be moving very quickly. Fleischer has a few things on the horizon, but nothing happening imminently (as evidence by his inclusion in the Ant-Man discussions earlier this year).
Do you think people still want to see Zombieland 2?