'Rush Hour' TV Series In Development From Bill Lawrence And Warner Bros. TV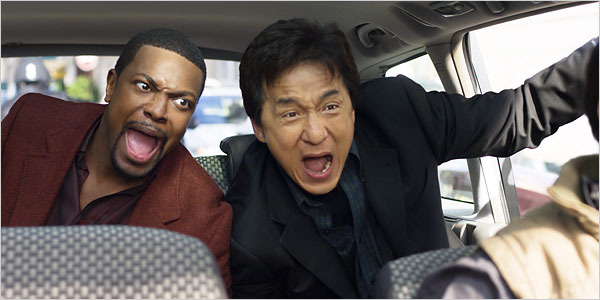 Here's a concept: we're going to run one article with the headline "that movie you've probably seen is now being turned into a TV series." TV is the new revenue stream, it seems, for companies that can no longer rely on a steady stream of home media revenue. The latest development concerns a Rush Hour TV series, which film director Brett Ratner and producer Arthur Sarkissian will exec produce for Warner Bros. TV.
Deadline reports that Rush Hour is planned as "an hourlong action comedy" based on the Ratner-directed film series. Bill Lawrence (Cougar Town co-creator) will co-write and exec produce. Blake McCormick is also writing and serving as showrunner. 
The site reports that the show will be a lot like the movies, "with a stoic, by-the-book Hong Kong police officer, played in the features by Jackie Chan, assigned to a case in Los Angeles, where he's forced to work with a cocky black LAPD officer, originally played by Chris Tucker, who has no interest in a partner."
There's no word on casting, but expect the roles to be filled by new names.
The three-film series originally came to theaters in 1998, and last hit screens in 2007 with Rush Hour 3. A fourth film has been discussed off and on since then, with Jackie Chan saying just this summer that Warner Bros. and New Line were interested in another sequel. But there's no movement on that front right now.