Dwayne Johnson To Lead 'The Janson Directive', Based On Book By 'Bourne' Author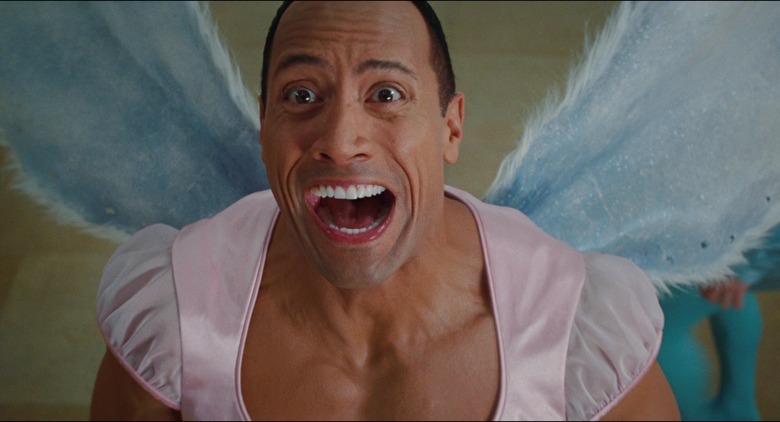 Because Dwayne Johnson doesn't have enough action/adventure franchises already, he could find himself with yet another one on his hands. The actor has confirmed he'll star in The Janson Directive, based on the book by Bourne author Robert Ludlum. Akiva Goldsman is writing the script.
Hit the jump for more on the Dwayne Johnson Janson Directive casting.
Reports that Johnson could lead The Janson Directive began circulating in July. Then this week, Johnson himself announced the casting on Twitter.
Academy Award winner Akiva Goldsman will write the script. Let's roll... #Ludlum #Conspiracy #JansonDirective pic.twitter.com/B0tpHu3dL8

— Dwayne Johnson (@TheRock) September 27, 2014
Naturally, Universal Pictures is hoping this leads to a full-fledged franchise with Johnson at the center. It'll be one of many. He currently has major roles in the Fast & Furious, G.I. Joe, and Journey to the Center of the Earth series.
On top of that, he has several more potentially brewing. He recently booked a lead role in Warner Bros. / DC's Shazam adaptation, and his upcoming San Andreas has been described as a possible franchise-starter as well.
This summer's Hercules was also supposed to lead to a new film series, though as of now there's no word on a sequel. Basically, everyone everywhere wants Dwayne Johnson to star in everything, at least as long as it involves toting a gun or flexing his biceps.
The Janson Directive will feature Johnson as Paul Janson, a former Navy SEAL and legendary spy who leaves the U.S. government to start his own agency. However, he finds himself being hunted down by his own former bosses. To save himself, he must get to the bottom of a massive conspiracy.
That description sounds more than a little Bourne-esque, and it's worth noting that the Bourne movies are set up at Universal too. The studio hasn't mentioned the possibility of a crossover, but given the current craze for "Marvel-style" cinematic universe it wouldn't be so surprising if they tried to unite the threads eventually.
Goldsman is coming off of his directorial debut Winter's Tale, which he also scripted based on the book by Mark Helprin. In 2002, Goldsman won an Oscar for scripting Ron Howard's A Beautiful Mind. The Janson Directive does not yet have a director or release date.