'The Walking Dead' Spinoff Characters Revealed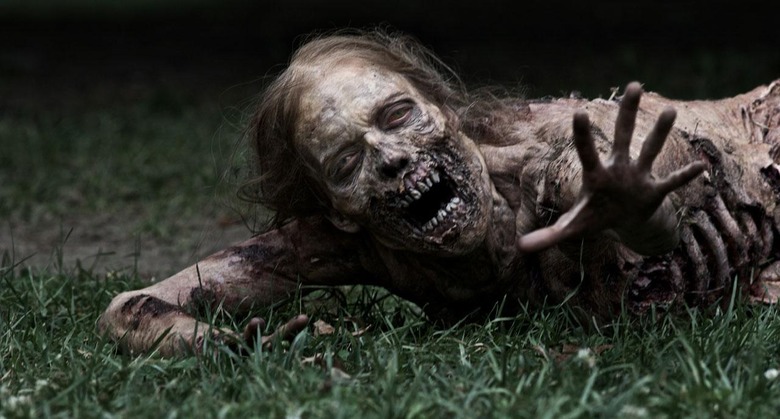 As The Walking Dead shuffles toward its Season 5 premiere, AMC is readying some fresh meat feed the zombies. Details have just been revealed on the Walking Dead spinoff, which AMC says will explore "what is going on in the zombie apocalypse in other parts of the world." Hit the jump to get the dirt.
SEAN CABRERA | A Latino male in his early 40s, Sean is a good man trying to do right by everyone in his life.
CODY CABRERA | Sean's whip-smart and rebellious teenage son. Known as the angriest kid in town.NANCY TOMPKINS | A thirtysomething single mom to two kids, Nancy looks like the girl next door, but there's an edge to her.NICK TOMPKINS | Nancy's screwed up teenage son. He's too old to stay home, too scared to flee.ASHLEY TOMPKINS | Nancy's mostly level-headed teenage daughter. Her ambition is in direct proportion to her older brother's failures. She loves her mom but it's time to get out of Dodge.ANDREA CHAPMAN | A somewhat wilted flower child, fortysomething Andrea — yep, another Andrea! — has retreated to the outskirts of the city to recover after a horrible marriage.
As previously reported, rumor has it that the new series will be a prequel of sorts set in the early days of the zombie pandemic, when the living still outnumbered the dead. For its part, AMC has stated only that the show would follow "an entirely new story and cast of characters" not tethered to Robert Kirkman's original comic book series.
Kirkman and Dave Erickson are writing the new show, with the latter serving as showrunner. For now, AMC has only ordered a pilot. The episode will shoot this fall and things will proceed from there. Assuming all goes well, we can probably look forward to meeting Sean, Cody, Nancy, and the rest of the gang next year.
In the meantime, The Walking Dead returns to AMC October 12.