See The '22 Jump Street' End Credits Gallery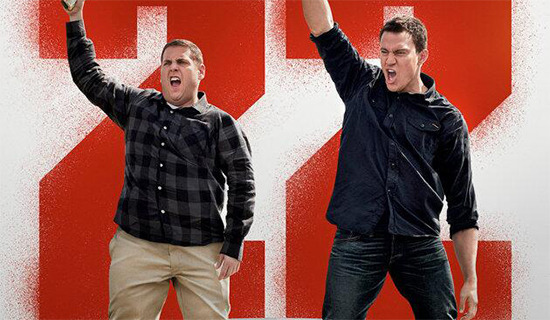 One of the best bits in 22 Jump Street, a film which heavily satirized the very idea of a sequel to 21 Jump Street, is a set of jokes that runs during the end credits. Here writer/directors Phil Lord and Chris Miller and their team went all-out in making fun of the potential for further sequels. If you haven't seen the film and don't want to know any more, we won't spoil the joke(s) here. But if you have seen the movie and want to revisit the 22 Jump Street end credits, your future Twitter header photo is in the gallery below.
Yahoo points to an imgur gallery featuring a great capture of every end-credits image from the film. Here's about a third of the collection.
22 Jump Street End Credits Gallery
We know that another Jump Street film is in development, and we don't know if they'll look anything like, for example, the Flight Academy poster above. But we have the  posters for now, and that's enough.
22 Jump Street co-writer Rodney Rothman is scripting the next film, which Phil Lord and Chris Miller will produce. Jonah Hill and Channing Tatum are expected to reprise their roles as Schmidt and Jenko, and they'll also work as producers once more with Lord, Miller, and Neal Moritz.