''Game Of Thrones' Star To Play Villain In 'Maze Runner' Sequel 'The Scorch Trials'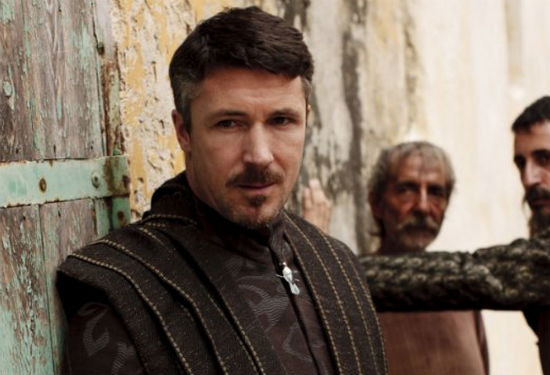 Aidan Gillen, best known for playing Thomas Carcetti on The Wire, Littlefinger on Game of Thrones, and an early victim of Bane in The Dark Knight Rises, has just signed for a brand new franchise. He's been cast as Janson, the primary villain of The Scorch Trials, the sequel to the current hit The Maze Runner. Referred to as the characters as Rat-Man, he has an even bigger part in the third book, The Death Cure.
After The Maze Runner's big opening weekend, 20th Century Fox green-lit the sequel aimed at a release almost one year from right now, September 18, 2015. Now that the Scorch Trials cast is coming together, filming stars in October.
The Hollywood Reporter broke the news of Gillen joining the Scorch Trials cast.
According to the Maze Runner Wiki, Janson's role is limited in The Scorch Trials. He appears in only one scene in the book, to explain what the trials actually are to the heroes of the story. He then goes away, only to come back in a bigger way in the third story. That may expand in the movie, we don't yet know.
I haven't had a chance to weight in on The Maze Runner yet so now is as good a time as any. I liked it a lot. Director Wes Ball, who is back for the sequel, hits the ground running and keeps a very upbeat and entertaining pace. Every single scene moves the movie forward, information is dispersed to the audience in a way that keeps you guessing at the mysteries, and a twist about half way through the film makes you question a bunch of character motivations. That kind of moral complexity isn't something we get a lot in Young Adult adaptations. There's good and evil and that's it. The Maze Runner stars as that and ever so slightly twists to be more. Not to mention, all the cool Lost-esque mysteries.
Those are probably reasons why Gillen decided to sign on for the sequel, which was in pre-production long before the original film hit theaters last week. Are you excited to see him in The Scorch Trials?