'The Wedding Ringer' Trailer: Kevin Hart Is Josh Gad's BFF For Hire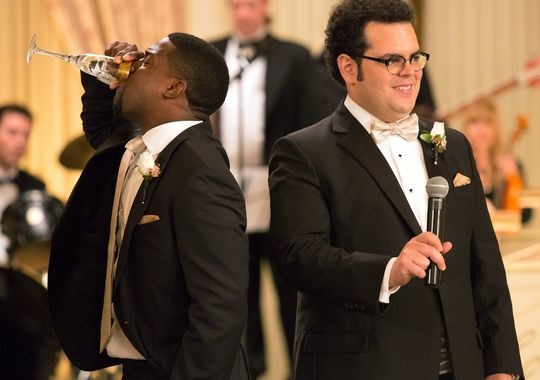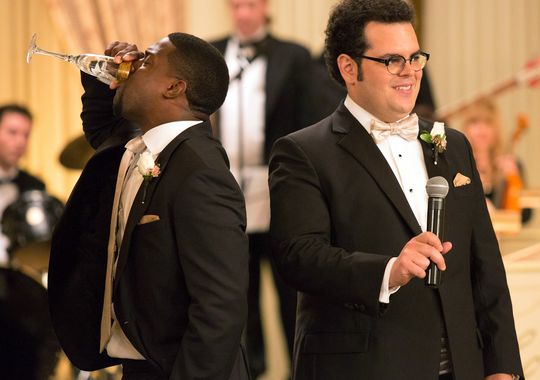 Kevin Hart is angling to become the king of the January box office. His $41 million opening weekend for Ride Along earlier this year was the biggest ever for that month, and in fact was so impressive that a sequel has already been slotted for the same weekend in 2016. In between those is next year's The Wedding Ringer, another buddy comedy.
This one stars Hart as a best man for hire who takes on one especially challenging client played by Josh Gad. Hijinks ensue, misunderstandings take place, and in the end, it's safe to assume, lessons are learned about friendship, love, life, etc. Watch the new The Wedding Ringer trailer after the jump.
The Wedding Ringer boasts the kind of premise that falls apart the second you try to apply any sort of real-world logic to it. If bride-to-be Kaley Cuoco knows Gad well enough to be marrying him, she's surely noticed by now that he doesn't have any friends.
Then again, our real world has also seen a groom call in a bomb threat because he forgot to book the venue, another one fake his own death to get out of his wedding, and multiple couples get married "at first sight" after being matched up by reality show producers. So maybe I'm just being overly optimistic about what actual people are like.
Screen Gems has The Wedding Ringer scheduled for January 16, 2015.
Doug Harris (Josh Gad) is a loveable but socially awkward groom-to-be with a problem: he has no best man. With less than two weeks to go until he marries the girl of his dreams (Kaley Cuoco-Sweeting), Doug is referred to Jimmy Callahan (Kevin Hart), owner and CEO of Best Man, Inc., a company that provides flattering best men for socially challenged guys in need. What ensues is a hilarious wedding charade as they try to pull off the big con, and an unexpected budding bromance between Doug and his fake best man Jimmy.