'The Babadook' US Trailer: This Demon Is Here To Stay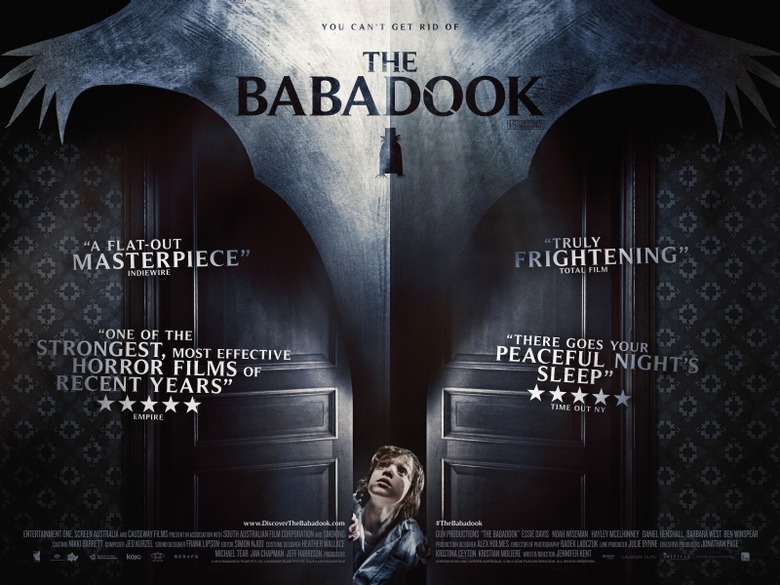 The Babadook is good enough that, after nine months of Sundance audiences (
) flapping their gums about it's virtues, Fantastic Fest audiences saw through any hype and responded enthusiastically to the film in multiple screenings over the past week. It's good enough that, even with the debut of other impressive horror pictures (such as festival entries Cub, It Follows, and Shrew's Nest — especially Shrew's Nest) The Babadook still rings as the top horror film of 2014 so far. And now we've got the first Babadook US trailer. 
The film follows a widowed mother (played wonderfully by Essie Davis) who is having a great deal of trouble with her unruly young son Sam, played by Noah Wiseman. When Sam becomes fascinated with an odd pop-up book, the fears of both family members begin to manifest in terrifying ways.
The Babadook hits theaters and VOD on November 28th. Trailer via
.
Six years after the violent death of her husband, Amelia (Essie Davis) is at a loss. She struggles to discipline her 'out of control' 6 year-old, Samuel (Noah Wiseman), a son she finds impossible to love. Samuel's dreams are plagued by a monster he believes is coming to kill them both.
When a disturbing storybook called 'The Babadook' turns up at their house, Samuel is convinced that the Babadook is the creature he's been dreaming about. His hallucinations spiral out of control, he becomes more unpredictable and violent. Amelia, genuinely frightened by her son's behaviour, is forced to medicate him.
But when Amelia begins to see glimpses of a sinister presence all around her, it slowly dawns on her that the thing Samuel has been warning her about may be real.