'November Man' Director To Remake 'All Quiet On The Western Front'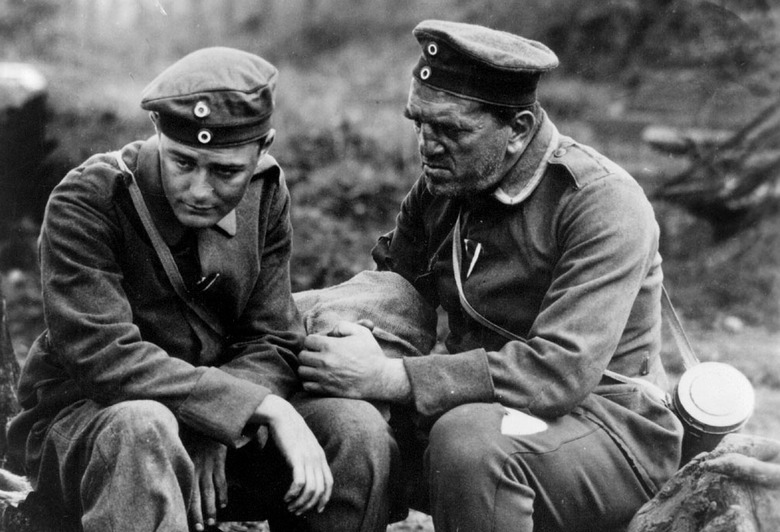 Another classic is getting updated. Roger Donaldson has signed on to helm a new version of All Quiet on the Western Front, the harrowing saga of a young German soldier fighting from the trenches during World War I. The director is coming off of another, albeit very different, tale of global conflict, the spy thriller The November Man.
Hit the jump for more on the All Quiet on the Western Front remake. 
Variety reports the news. Like NBC's recent Rosemary's Baby miniseries and MGM/Paramount's upcoming Ben-Hur, All Quiet on the Western Front isn't technically positioned as a remake of an older movie, but a re-adaptation of a book. Ian Stokell and Lesley Paterson wrote the script based on the 1928 novel by Erich Maria Remarque.
Still, it's hard to ignore the fact that an iconic cinematic adaptation of the story already exists. The 1930 All Quiet on the Western Front was nominated for four Oscars and won two, Best Picture and Best Director (for Lewis Milestone). To be fair, Donaldson and his team aren't the first to attempt a re-do. A TV movie version starring Richard Thomas and Ernest Borgnine was released in 1979.
The new All Quiet on the Western Front has been in the works for several years already. In 2010 it was reported that Daniel Radcliffe was attached to lead, but as far as we know he's no longer involved. More recently, Mimi Leder (Deep Impact) was said to be directing. Obviously, that isn't the case anymore. But the project seems to be gaining momentum with Donaldson, as it's now on track to shoot in Europe next spring.
Remarque's book was inspired by his own experiences as a German soldier in World War I, and is notable for its realistic depiction of the horrors of battle, and the trouble soldiers face during and even after the fighting. Donaldson's new adaptation will similarly attempt to capture the gritty, brutal reality of trench warfare.
Donaldson just released the dull, derivative November Man, but thankfully he's capable of better. His other credits include The Bank Job, The Recruit, and Thirteen Days.