See Four New Images From 'Powers'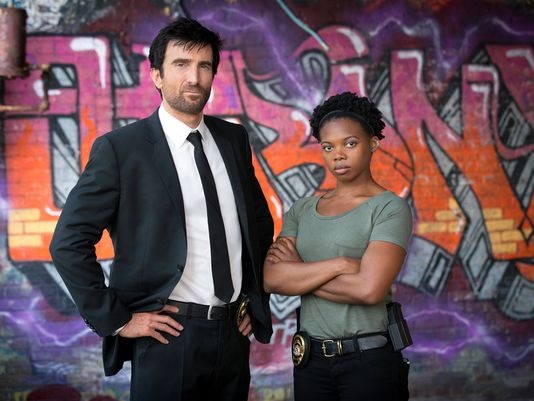 Sony's PlayStation Network gets its first original series in the form of Powers, which adapts the comic book series by Brian Michael Bendis and Michael Avon Oeming. The show follows two cops who police "powers," which is the story's term for super-powered individuals. Sharlto Copley and Susan Heyward play the homicide detectives Christian Walker and Deena Pilgrim, seen above. Now a set of four new Powers images have turned up, and you can see them below.
New York Comic Con will feature the debut of the first footage from the show at a panel on Saturday, October 11. Susan Heyward, Noah Taylor, Olesya Rulin, Logan Browning and Eddie Izzard, will appear on the panel along with executive producer and co-creator Brian Michael Bendis. Here are the images:
[Pics from Sony via ComingSoon]
"Powers," an edgy dramatic series from Sony Pictures Television and inspired by the graphic novel series of the same name, follows the lives of two homicide detectives, Christian Walker (Copley) and Deena Pilgrim (Heyward), who are assigned to investigate cases involving people with extraordinary abilities, referred to as "Powers." Set amidst today's paparazzi culture, Powers asks the questions, what if the world was full of superheroes who aren't actually heroic at all? What if all that power was just one more excuse for mischief, mayhem, murder, and endorsement deals? Enter the men and women of the Powers Division, the only people brave enough to go up against the overpaid, commercialized, superhumans who glide through the sky imposing their power over the crowds below who both worship and fear them.