This Week In Trailers: Eden, The Possibilities Are Endless, Actress, Born To Fly, The King And The Mockingbird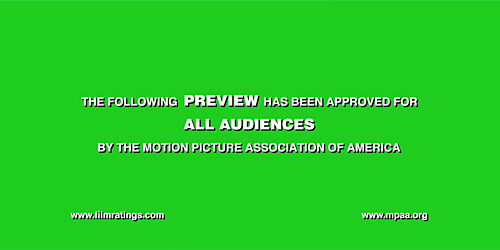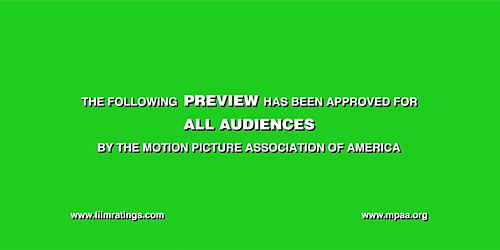 Trailers are an under-appreciated art form insofar that many times they're seen as vehicles for showing footage, explaining films away, or showing their hand about what moviegoers can expect. Foreign, domestic, independent, big budget: What better way to hone your skills as a thoughtful moviegoer than by deconstructing these little pieces of advertising? This week we recover from a stroke, try to get our acting groove back, discover our pop techno roots in France, revisit a forgotten animated classic, and just throw ourselves against a wall to see what sticks.
The Possibilities are Endless Trailer
I only have the one single.
Back when the Empire Records soundtrack hit, I picked it up for a a single by a little band I still love completely called The Innocence Mission. Sandwiched, though, between that, the absolutely incredible and awesome ditty "Crazy Life" by Toad the Wet Sprocket and a deep cut, "Liar", by The Cranberries, was a song called "A Girl Like You" by Edwyn Collins. It was good, he had a pleasant voice, but I never thought of investing more time in the guy. In 2005, though, he had a stroke that has completely devastated his ability to not only sing but to walk and talk.
This trailer, coming to us by way of directors James Hall and Edward Lovelace, is a work of beauty. It's quiet, it's elegant, all the while being quite disconcerting, in its opening and how we're welcomed into this world. We have no idea what we're seeing, what's happening, what it is we're supposed to know but while it's being evasive and building towards the meat of this documentary we have flashes of flattering pull-quotes that compel you to simply sit quietly and be led. It's patient in the way it metes out its narrative but it's completely worth the moments we are uncertain about where things are going. It utterly destroys you with its humanity and what it is it's trying to tell you about the subject matter. While we don't get much of anything of narrative substance, I know everything it's telling me by the moments we're given on the screen. To see and interpret the images and small bits of words and feel the emotion rolling through every second of this trailer is almost too much to ignore. I don't know why I was so moved by the two plus minutes here but it was enough to convince me that it's imperative I see this as soon as I'm able to.
Eden Trailer
Daft Punk?
If you haven't seen director Mia Hansen-Løve's portrait of a man who is at his human nadir in The Father of My Children you are missing out on a movie that showcases something truly extraordinary. Besides being recognized at Cannes for its awesomeness, I wanted to see what she was going to do next. She came back with 2011's Goodbye First Love and now this.  What strikes me about the trailer is how much narrative exposition we get with this. It's not incredibly detailed but I get that what we see is the gradual rise of some DJs in France at a time when electronic dance music was threatening to cross over and have mass market appeal. It's nice to see a trailer embrace its perspective and just have fun with the medium. By no means does this look like anything that will shape our collective conversation about what we know to be true when it comes to EDM's origins, but it does feel like we're going to see a movie about some kids being kids at a time when having this kind of talent translated to wild success.
Actress Trailer
A compelling follow up.
Robert Greene. The last time I talked about this director he was on the verge of releasing the documentary Fake It So Real and that was over three years ago. As fantastic as that movie was, it's been over three years since we've checked in with him, this documentary looks just as on point. In fact, this trailer just envelops you and ought to leave your mind gobsmacked at how raw we get in such a short amount of time. Side confession: I've never seen an episode of The Wire. I'm not so insulated that I don't know it's supposed to be one of the best shows of all time but the fact that our subject had a recurring role in the show curried no favor with me. However, that's completely irrelevant to the fact that this trailer engaged me, deeply. This woman radiates a vulnerability. Without knowing more it's hard to peg exactly which direction things will go but who cares? As long as the confessions are honest, her reflections genuine, this looks like yet another reason why Greene is a fantastic director in this medium by the way he's able to tease these kinds of moments from his subject. I felt myself feeling sorry for her, hopeful for her, drawn in at how she laid herself bare for us to examine as she tells us how she's feeling. Incredible. 
Born to Fly Trailer
Yes, I too don't know what in the hell is going on here.
Director Catherine Gund is taking us on a rather interesting journey but one of the reasons I'm even here talking about the trailer is because of how clever someone was at putting their festival nods at the front. Too many times these things are an after thought but because what we're looking for is some kind, any kind, of reason to keep going with a trailer that is going to help be the kind of visual word-of-mouth that rises all tides. Good thing, too, because I was both intrigued and confused in much the same way I reacted to the trailer for Pina so many years ago. I may not have understood it but it transcended language and definition by simply presenting its essence. Again, I don't purport to understand what's afoot here but I think that's besides the point. I want to understand, I am now more curious than I was before I watched it. That's success. Even now, watching it a few more times, I look at this with a certain amusement, like I would be listening to a language I can't comprehend. I get the message, though, and that's to watch more of it to see if I can now comprehend what they want me to know.
The King and the Mockingbird Trailer
There's a mysteriousness about this that I cannot square in my mind.
It's a rare treat to find something that is equally charming and strange. To find it in a form of 2-D animation is a double bonus and I'm bowled over at the gorgeousness of what's here and how it's presented. Released back in 1980, this feels like a hot fever dream of something antiquated and of a future world where there is nothing that resembles reality. Honestly, director Paul Grimault's triumph here is having made something that is a direct answer to Disney's Fantasia. I found my body rocking to and fro as this played out with its LSD induced sense of normalcy front and center for us to look at and appreciate.
Nota bene: If you have any suggestions of trailers to possibly be included in this column, even have a trailer of your own to pitch, please let me know by sending me a note at Christopher_Stipp@yahoo.com or look me up via Twitter at @Stipp
In case you missed them, here are the other trailers we covered at /Film this week: