Phil Lord And Chris Miller May Direct 'Rosie Project', From '(500) Days' Scribes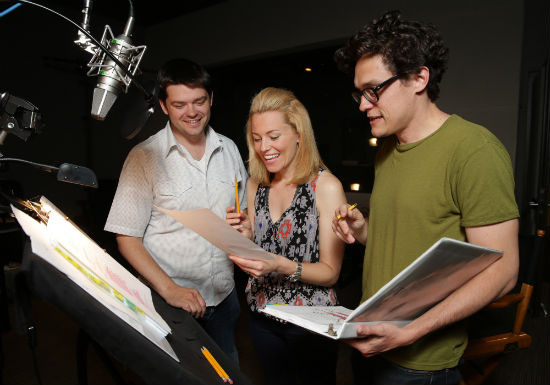 Between Cloudy With a Chance of Meatballs, The Lego Movie, and the Jump Street films, Phil Lord and Chris Miller have become the go-to guys for terrible-on-paper projects. But one of their next potential pictures actually sounds pretty promising right out of the gate.
The pair have signed on to develop and possibly direct The Rosie Project, based on a hit novel by Graeme Simsion. The Fault in Our Stars writers Scott Neustadter and Michael H. Weber are writing the script. Hit the jump for more on Lord and Miller's Rosie Project.
The story centers on Don Tillman, a genetics professor who may be on the spectrum. Driven by a desire for companionship, he launches The Wife Project — a questionnaire that should help him find the punctual, non-drinking, non-smoking lady of his dreams. Instead, he meets Rosie, a free spirit that fits none of his criteria but may turn out to be his perfect match anyway.
The offbeat romance is familiar territory for Neustadter and Weber. The pair previously wrote (500) Days of Summer, The Spectacular Now, and The Fault in Our Stars — the latter two of which were based on bestselling books. They're currently adapting another novel by TFIOS author John Green, the YA love story Paper Towns.
While Lord and Miller are committed to developing The Rosie Project, they won't sign on to direct until Neustadter and Weber's script is done. Of course, the pair have lots of other projects going right now anyway. They're producing 23 Jump Street, The Lego Movie 2, and Ninjago for the big screen, and The Last Man on Earth and The Greatest American Hero for the small one.