Neil Armstrong Biopic Coming From 'Whiplash' Helmer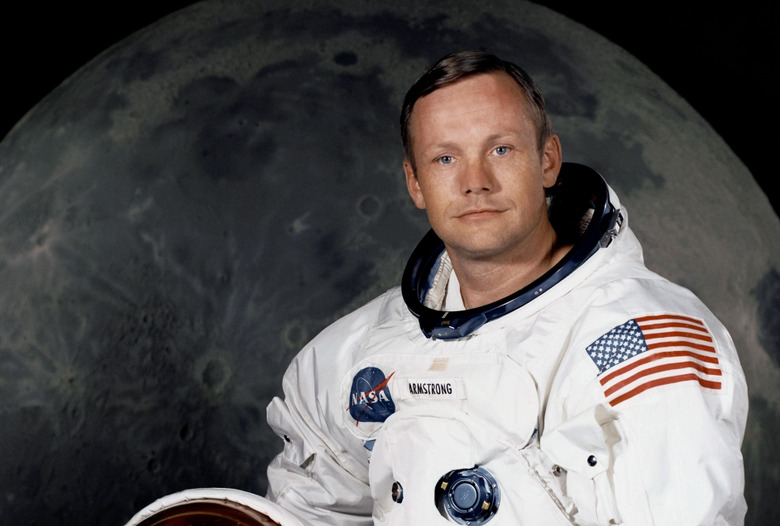 Damien Chazelle, who made quite a splash at this year's Sundance with the drummer drama Whiplash, may have found his next high-profile gig. The director is in talks to helm First Man, Universal's biopic of astronaut Neil Armstrong. Josh Singer (The Fifth Estate) will write the script. More about the Neil Armstrong biopic after the jump.
Even if Chazelle signs on, however, First Man will be a little ways away. His next project is expected to be La La Land, a Lionsgate musical which will reunite him with his Whiplash star Miles Teller. First Man would come some time after that.
Armstrong secured his place in history in 1969 when he became the first person to set foot on the moon. (He was the one to utter the immortal line "That's one small step for a man, one giant leap for mankind.") Throughout his life, he also worked as a U.S. Navy officer, a test pilot, and a university professor. He died in 2012 at the age of 82.
Chazelle has made a big impression in a short time. In 2013 he debuted his short film Whiplash at Sundance and won the jury prize. He returned to the festival the following year with a full-length feature version of the movie, earning the audience award and the grand jury awards, as well as a pickup from Sony Pictures Classics. The picture is now due out in theaters October 10.
Singer started his career in TV, writing episodes of The West Wing, Lie to Me, and Fringe. On the big screen, he's shown an affinity for fact-based dramas. He penned the Julian Assange pic The Fifth Estate, as well as the upcoming Catholic church sex abuse scandal movie Spotlight. Tom McCarthy is set to direct the latter with Mark Ruffalo and Michael Keaton in the leads.