'Fishing Without Nets' Trailer: See The Lives Of Somali Pirates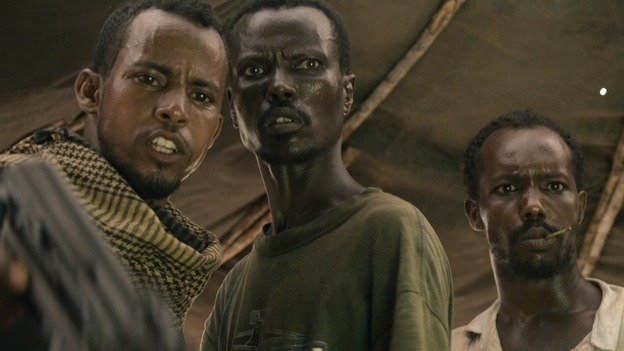 In Captain Phillips we saw a bit of the story of men caught up in Somali pirate rings, and now Fishing Without Nets offers a much deeper exploration of the lives of men who take up criminal activities on the seas. Cutter Hodierne began to tell this story with a 2012 short that took the Jury Prize for shorts at Sundance. This is his feature expansion of the story, which follows a troubled father who struggles to keep his family fed, leading him into piracy. See the Fishing Without Nets trailer below.
Hodierne writes and directs here, and the score is by Patrick Taylor and Kevin Hilliard.Fishing Without Nets will start to roll into theaters beginning Friday, September 26 in Los Angeles, with a VOD debut set for October 28. Trailer via Vice.
Shot in East Africa with Kenyan actors of Somali descent and directed by 2014 Sundance award-winning director, Cutter Hodierne, FISHING WITHOUT NETS tells the mesmerizing and sobering story of the bandits from the Somali point of view. First-time feature filmmaker Hodierne combines the epic cinematic vision of a glorious action thriller with the intimate, textured qualities of an art film, humanizing the pirates by bringing us inside their moral dilemmas and gut-wrenching struggles.