'The Better Angels' Trailer: Terrence Malick Protege Chronicles Abe Lincoln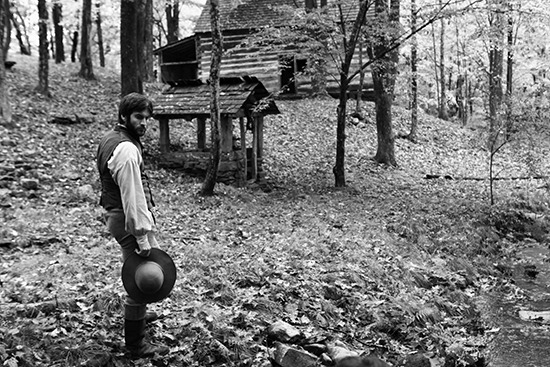 The Better Angels is a "young Abraham Lincoln" story seen through the eye of director Terrence Malick. Or, in actuality, seen through the eye of Malick's associate A.J. Edwards, here making his directorial debut with a feature that employs Malick's visual hallmarks. Braydon Denney plays young Abe, while Brit Marling, Jason Clarke, Diane Kruger and Wes Bentley round out the cast to explore the story of the President's formative years. See the new The Better Angels trailer below.
The Better Angels opens on November 7. Trailer via
.
At an isolated log cabin in the harsh wilderness of Indiana circa 1817, the rhythms of love, tragedy, and the daily hardships of life on the developing frontier shaped one of our nation's greatest heroes: Abraham Lincoln. Using glorious black and white cinematography to conjure an America where the land was raw, The Better Angels sheds new light on the formative years of the future president and the two women who molded him into one of the most revered men in American history. Based on 19th-century interviews with Lincoln's family members, The Better Angels is a beautiful, insightful, and brilliantly composed feature debut from producer Terrence Malick's longtime protégé, A.J. Edwards.