'Stretch' Clip: The Hoff Hassles Patrick Wilson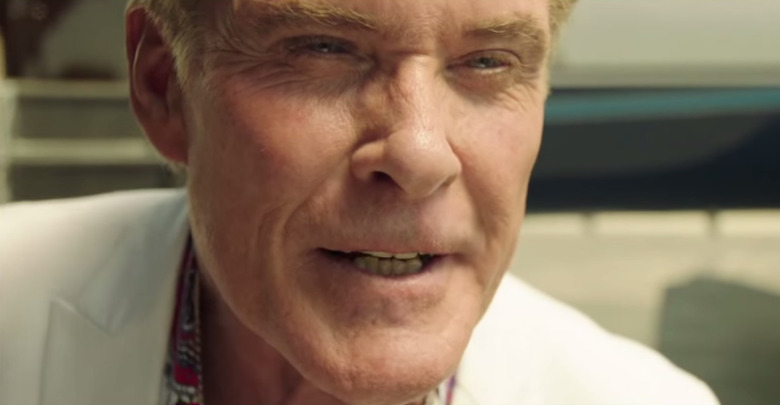 There's still no word on when Stretch might make its way to theaters or VOD, but in the meantime director Joe Carnahan has been doling out delightful tidbits for us to enjoy. The more he reveals, the stranger this film looks, and we definitely mean that as a compliment.
The latest Stretch scene may just take the cake, though. It involves an epic profanity-laced rant from David Hasselhoff, who is apparently none too pleased with Patrick Wilson's lack of respect. Hit the jump to watch the new Stretch clip featuring David Hasselhoff, plus a few more scenes.
How exactly that leads to Wilson getting hasseled by the Hoff is unclear, but that doesn't matter. What matters is how fantastic this scene is. Do be warned that it is definitely NSFW for language.
If you'd like more where that came from, Carnahan has also posted a few other odds and ends from the movie on YouTube. Here are a few of the most recent below. (Warning: NSFW.)
Even more can be found at the official Stretch YouTube page.
After seeing all these clips, it's even more disappointing that Stretch doesn't have a clear release plan yet. It's also even less surprising. This film looks nuts. There's nudity and cursing and an overall surreal tone. Even Pine, typically the blandest of handsome leading men, is hiding his studio-friendly face under a crazy person beard.
Carnahan himself has acknowledged Stretch has had its share of difficulties, including soundtrack budget woes and negative studio notes. Still, he's excited to get the film out there eventually. "[W]ait till you see this film," he told Germain a few months back. "It's fucking great."