Kenan Thompson Leaving 'Saturday Night Live'?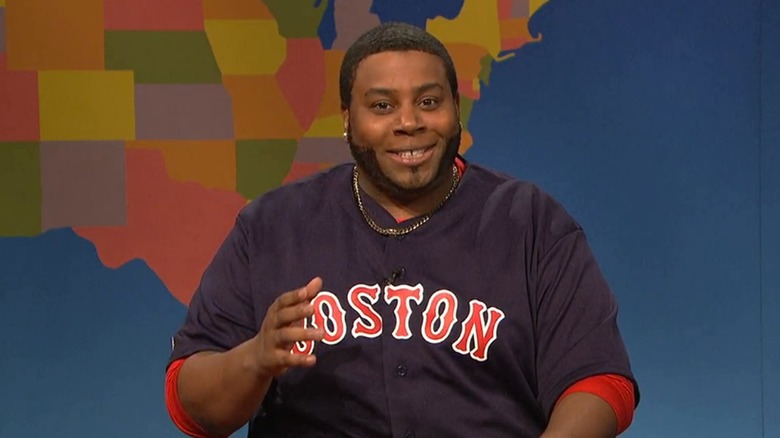 A new report from TMZ claims that Kenan Thompson will be leaving Saturday Night Live at the conclusion of the sketch comedy series' landmark 40th season. According to the gossip site, Thompson had planned to leave the show after last season but was convinced to stay by SNL head Lorne Michaels because of the large turnover in cast this season. Find out more about the Kenan Thompson SNL departure, after the jump.
Meanwhile Vulture has contacted an official SNL spokesperson who insists that TMZ's story is "incredibly inaccurate."
"The season hasn't even started and cast decisions aren't made until the end of the season," the spokesperson says.
While that isn't necessarily a denial, it should be noted Kenan Thompson's SNL departure should be considered a rumor until it is made official.
Thompson is the most tenured African-American cast member in the show's history, besting Tim Meadows who was featured on the show for ten seasons. Kenan joined the show in 2003, becoming the first Saturday Night Live cast member to have been born after the series' 1975 premiere. Thompson also holds the record for performing the most celebrity impressions on the show, with 108 different impressions besting Darrell Hammond's previous record of 107.
Hammond recently signed on to return to SNL as announcer, replacing the later Don Pardo. The departure of Fred Armisen and Seth Meyers left Kenan as a senior cast member on the series (and the third oldest cast member after Patrick O'Brien and Bobby Moynihan).