Maze Runner Sequel 'The Scorch Trials' To Hit Theaters In 2015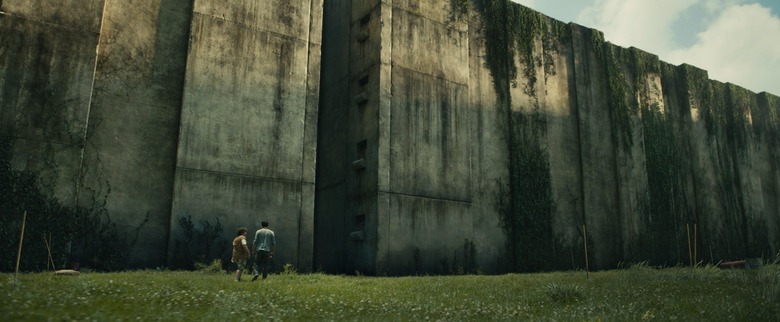 We may receive a commission on purchases made from links.
The big screen adaptation of The Maze Runner hit theaters this weekend, earning an estimated $37.6 million (placing #3 on the top five all-time September opens). This is very good for a movie that was made for a projected $30 million. Hot off the success, 20th Century Fox has announced a 2015 release date for The Maze Runner sequel The Scorch Trials. Learn more about The Maze Runner sequel release date, after the jump.
The Maze Runner sequel The Scorch Trials will hit theaters on September 18th 2015, just one year from this weekend, the weekend that The Maze Runner premiered nationwide. The sequel will go head to head with Universal Pictures' action-adventure film Everest, directed by Baltasar Kormákur and starring Jake Gyllenhaal. Also opening the same weekend is the yet-to-be-titled Whitey Bulger biopic starring Johnny Depp.
Wes Ball will start shooting the followup soon, based on a screenplay written by  T.S. Nowlin, who co-wrote the first movie under the supervision of The Maze Runner director. The filmmaker even released the first piece of concept art during the Hall H presentation at San Diego Comic Con International in July:
The Maze Runner is the first book in a young-adult post-apocalyptic science fiction trilogy of books by James Dashner. Starring Dylan O'Brien, Kaya Scodelario, Thomas Brodie-Sangster, Will Poulter, and Aml Ameen, The Maze Runner follows a group of kids living in a mysterious expanse surrounded by an impenetrable maze. The maze opens up during the daytime and closes at night allowing the walls to shift into new configurations. The first "glader" emerged into the Glade and maze three years ago, and a new glader has appeared once a month since then. In The Maze Runner, a final "glader" emerges, the first girl to ever rise from the elevator shaft — Teresa (played by Kaya Scodelario).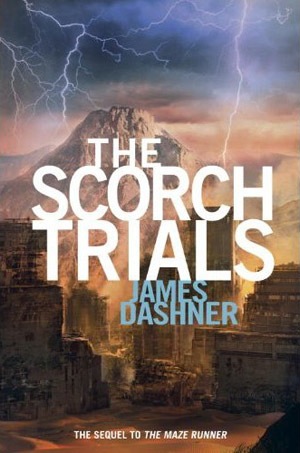 The Scorch Trials picks up shortly after the events of The Maze Runner. Book 3, The Death Cure, completes the main plotline. A prequel, The Kill Order, was released in 2012. Here is the official plot description from the book cover:
Solving the Maze was supposed to be the end. Thomas was sure that escape from the Maze would mean freedom for him and the Gladers. But WICKED isn't done yet. Phase Two has just begun. The Scorch. There are no rules. There is no help. You either make it or you die. The Gladers have two weeks to cross through the Scorch—the most burned-out section of the world. And WICKED has made sure to adjust the variables and stack the odds against them. Friendships will be tested. Loyalties will be broken. All bets are off. There are others now. Their survival depends on the Gladers' destruction—and they're determined to survive.
You can buy the book on Amazon.