Angelina Jolie To Direct Elephant Poaching Pic 'Africa'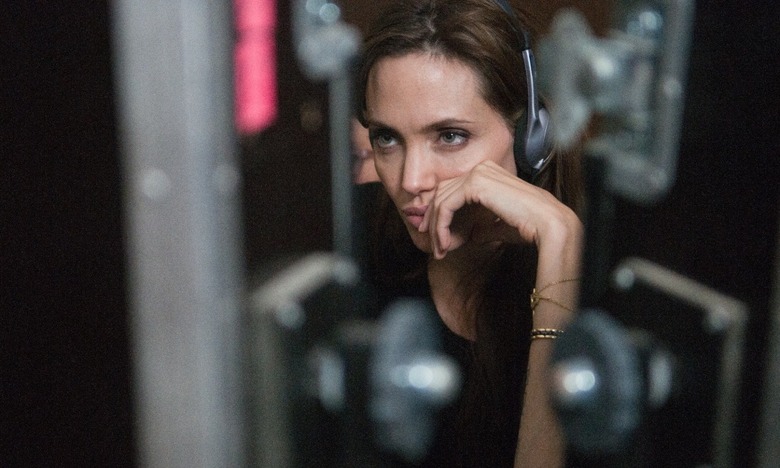 Angelina Jolie's directing career is heating up fast. It was just three years ago that she debuted her first filmmaking effort, In the Land of Blood and Honey, and her second, this December's Unbroken, is already getting great buzz. She's working on her third film By the Sea as we speak, and now she's gone and booked her fourth.
Skydance Production has just signed Jolie to helm Africa, scripted by Oscar winner Eric Roth (Forrest Gump) based on the true tale of paleo-archaeologist Richard Leakey. Hit the jump for more about Angelina Jolie directing Africa.
Depending on how things go, this could mean we'll have dueling elephant poaching dramas in the nearish future. Warner Bros. has been prepping its own Africa-set anti-poaching movie with Tobey Maguire, Leonardo DiCaprio, and Tom Hardy for some time now. Will Staples was set to script that one last month.
Jolie and Skydance CEO David Ellison will produce Africa along with Dana Goldberg and Jon Peters. Roger Deakins (Skyfall) is on board as cinematographer, so Africa should look good at the very least. He also shot Jolie's Unbroken.
In a statement, Jolie explained what attracted her to the project:
I've felt a deep connection to Africa and its culture for much of my life, and was taken with Eric's beautiful script about a man drawn into the violent conflict with elephant poachers who emerged with a deeper understanding of man's footprint and a profound sense of responsibility for the world around him.
Jolie is at a career high point right now. Her Louis Zamperini biopic Unbroken is already being talked about as a possible Oscar contender, though it doesn't actually open til December. In addition to directing By the Sea, she also wrote the script and is co-starring with real-life husband Brad Pitt. As an actress, she just had her biggest box office haul ever with Maleficent.