'Godzilla' Writer Max Borenstein To Script 'Godzilla 2'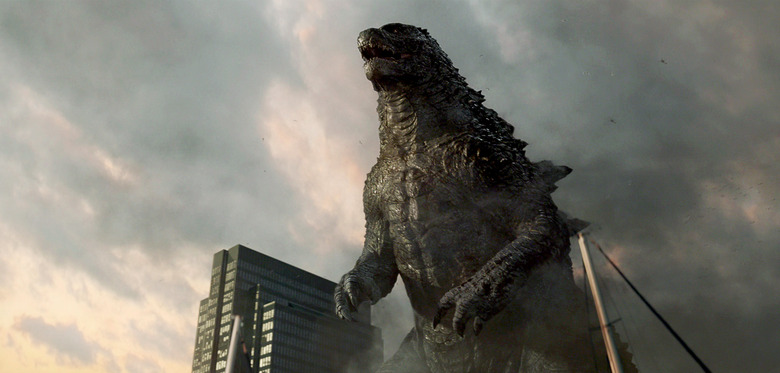 Godzilla 2 already has a release date, director, and list of monsters in place, and now it also has a writer. Max Borenstein, who scripted this summer's Godzilla, will be back to write the sequel. Hit the jump for more details about Godzilla 2 writer Max Borenstein.
Deadline reports that Borenstein's deal with Legendary has already closed. Details on the overall plot of the new movie haven't been revealed, but kaiju teased at Legendary's Comic-Con panel include Rodan, Mothra, and Ghidorah. (And Godzilla, obviously.)
Legendary and Warner Bros. always hoped for Godzilla to launch a new franchise, but it wasn't until opening weekend that they announced development on the sequel. By that point, it was a no-brainer. Godzilla made a very healthy $93 million in its first weekend. To date, it has earned $524 million worldwide.
Godzilla 2 will re-team Borenstein with Gareth Edwards, who helmed the first Godzilla and is now returning for the sequel. The director has said that the next film will be tonally similar to the last one, so it seems he'll be keeping things relatively restrained again. But hey, it's what he does with those eight minutes that counts.
Borenstein is quickly becoming the company's go-to guy for big, monster-centric event movies. In addition to both Godzilla movies, he scripted the King Kong prequel Skull Island, which was hyped at Comic-Con. This week we got news that Tom Hiddleston would lead that cast for director Jordan Vogt-Roberts.
Additionally, he has adapted the fantasy novel Seventh Son for the company. His other works include the Minority Report TV pilot, the Disney space adventure Paladin, and the sci-fi thriller Mona. However, none of those have been produced yet.
Godzilla 2 is scheduled to open June 8, 2018. The plan right now is for Edwards to finish up his Star Wars spinoff, dated for 2016, and then immediately jump into Godzilla 2.