Deadpool Movie Announced For Winter 2016 Release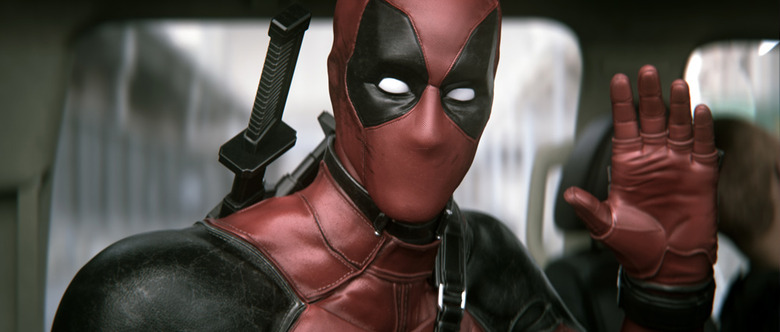 20th Century Fox has dated a movie based on the Marvel Comics character Deadpool, which will hit theaters in Winter 2016. Tim Miller is signed on to direct the X-Men spin-off movie, and
is reporting that Ryan Reynolds may return to reprise the X-Men Origins: Wolverine character, although noting that no deal is set. Find out more about the Deadpool movie release date, after the jump.
The Deadpool movie release date is scheduled for February 12th 2016.
Tim Miller, a visual effects specialist who worked on multiple X-Men movies, worked with Zombieland/G.I. Joe Retaliation screenwriters Rhett Reese and Paul Wernick on a brand new draft of the meta-superhero script with a more affordable budget.
We've been covering this project since it was
in 2009. The Deadpool movie adaptation has sat in limbo for a long time despite comic book fans banging on the movie studio walls. The character almost demands a hard-R rating, which is not something that happens now-a-days with big budget superhero adaptations.  Ryan Reynolds has also been pushing hard for the film to happen since before the 2009 X-Men Origins: Wolverine film was even released.
X-Men Origins: Wolverine left Deadpool laying in the rubble, disfigured, and his mouth sewn shut. The film also deviated from the comic books, with Stryker transforming him into Weapon XI, complete with an amalgamation of other mutants superpowers. One of the easter egg endings included after the credits hinted that the character was not dead, with Deadpool reaching for his own decapitated talking head.
Some have speculated that a Deadpool spin-off could be a prequel to Wolverine, in an effort to forgo the issues created in that film. A sequel is probably more likely. The comic book version of the character wears a costume that covers his whole body, including his head, so it is possible for the character to appear without showing the face underneath the mask. Also, the character has healing powers, so it's possible that he might look completely normal when we revisit him.
Reynolds has described the character as "a cross between Commando and Phantom of the Opera, by way of Caddyshack," a wise-cracking mercenary with a tendency to break the fourth wall. Reynolds has said that a Deadpool movie would need to be a closer adaptation of the comic book, so that sets up the expectations.
The release date announcement comes weeks after Deadpool test footage leaked online exciting fans and possibly validating the project to Fox execs. The Deadpool test footage featured Ryan Reynolds and was shot a few years ago.
With this release date announcement, 20th Century Fox made some other changes to the box office calendar, including moving the Assassin's Creed video game movie adaptation from Summer 2015 and moving it to 2016 slot. As a result, the studio's Fantastic Four reboot will move from June 19th 2015, to Creed's former August 7th 2015 date. Disney has proven that August cane be a good month to make a big splash with the 2014 hit Guardians of the Galaxy.