Toby Kebbell Lands Another Bad-Guy Role In 'Ben-Hur'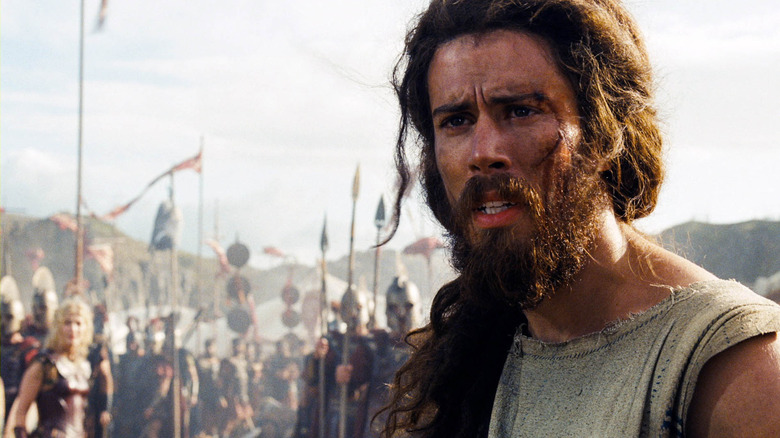 Timur Bekmambetov's Ben-Hur is moving along at chariot-race speed. Earlier this week we learned Jack Huston had been cast in the title role, and now comes news Toby Kebbell is about to join him as Ben-Hur's BFF-turned-nemesis Messala. Morgan Freeman also boarded the cast last week.
Hit the jump for all the details on the Ben-Hur Toby Kebbell casting.
Variety reports Kebbell is in early talks for the role. The character was played by Stephen Boyd in the 1959 movie. Like that film and the 1925 silent film before it, Bekmambetov's Ben-Hur is based on Lew Wallace's 1880 novel. Keith Clarke (The Way Back) wrote the script, and John Ridley (12 Years a Slave) did a rewrite.
The new movie aims to be a more faithful adaptation of the source material. It'll place greater emphasis on the complicated relationship between Jewish prince Judah Ben-Hur and his childhood friend Messala. They're separated as adults when Messala goes off to school, and when he returns his attitude toward his old pal has changed.
Messala betrays Ben-Hur, and the latter is sold off as a slave while his family is sent to prison. Ben-Hur vows to get his revenge on Messala. As previously reported, Freeman is playing Ildarin, the sheik who turns Ben-Hur into a top-level chariot racer. The updated Ben-Hur will also give greater prominence to a subplot about Jesus Christ.
Kebbell hasn't exclusively played bad-guy roles, but he seems to be on an sinister streak right now. He was Koba in this summer's Dawn of the Planet of the Apes, and recently wrapped his villainous role as Doctor Doom in Josh Trank's Fantastic Four. He also has appearances coming up in Duncan Jones' Warcraft and J.A. Bayona's A Monster Calls, but it's not clear if he'll be evil in those.
Ben-Hur lands in theaters February 26, 2016. Shooting begins early next year in Europe.