'Felt' Poster Debut: A Woman Reshapes Herself In Fantastic Fest Standout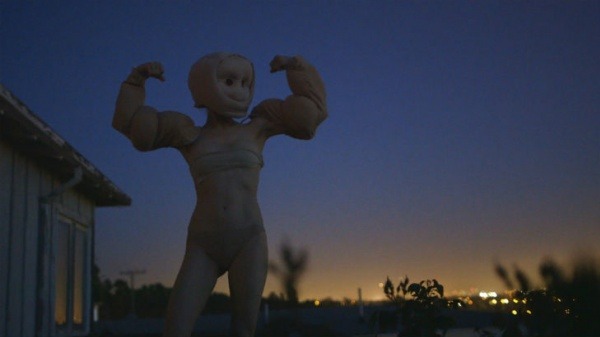 Fantastic Fest 2014 saw the debut of Felt, the new film from Toad Road director Jason Banker. Felt was one of the festival's most striking films, with a power that has stuck with me for days after the premiere. The story follows a young woman named Amy as she embarks upon a journey of personal redefinition following a past trauma. Played by significant new talent Amy Everson, the character Amy is an artist whose work with fabrics and objects helps build a new physicality. She puts her work to use in a climax that resounds with rage. We're proud to present the film's first poster, and you can see that along with the Felt trailer below.
The poster shows Amy in a particularly withdrawn moment, before the film's events really begin to unfold.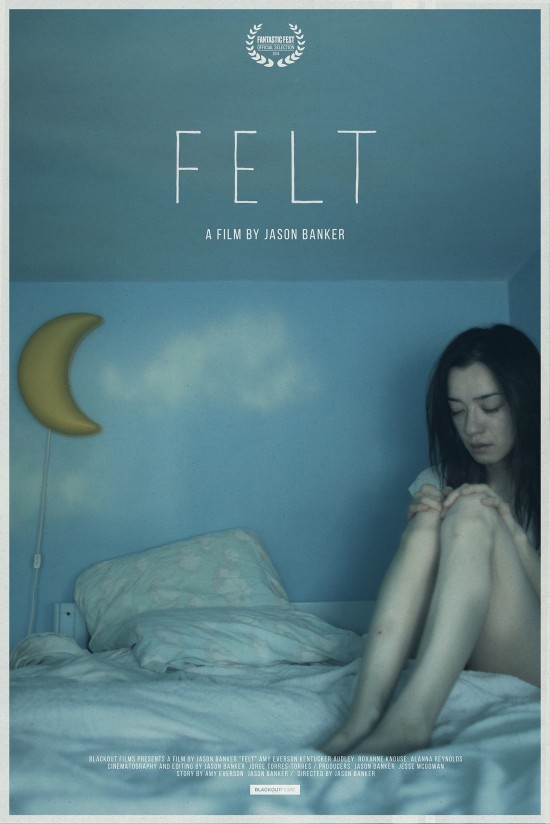 The trailer is short but effective. Felt is raw, even confrontationally intimate as it follows Amy's experience, but this trailer holds back the film's most intense moments.
FELT just premiered at Fantastic Fest; we don't have any release info for the movie at this point. FELT's North American sales rights are being overseen by XYZ Films. Trailer originally from Deadline.
Amy is coming unglued. A young woman working a nothing job to finance her artistic endeavors, she has been plagued by nightmares for god knows how long; vivid and horrible things that plunge her into past trauma. Her only outlet is the increasingly outrageous artistic project and alter egos that may very well isolate Amy from her few remaining friends, but at least they also provide some distance from the pain. Then Amy meets Kenny, who's kind and gentle and understanding, and for a moment, it appears as though life could get better.
A gifted cinematographer who has shot for Jonathan Caouette and Adrian Grenier, Jason Banker burst onto the director scene in 2012 with his debut feature TOAD ROAD. It was immediately obvious that Banker was a unique voice. Heavily employing documentary and improvisational techniques, Banker's work defies easy categorization on many levels, resisting easy genre and style labels. In another time, he may have been tempted to sign on with the Dogme 95 crew by Banker's work is more cinematic than Von Trier's protest movement, with which it shares an emphasis on capturing the truth and essence of the characters and story.